Hyundai Gives Complimentary EV Chargers To Entice US Buyers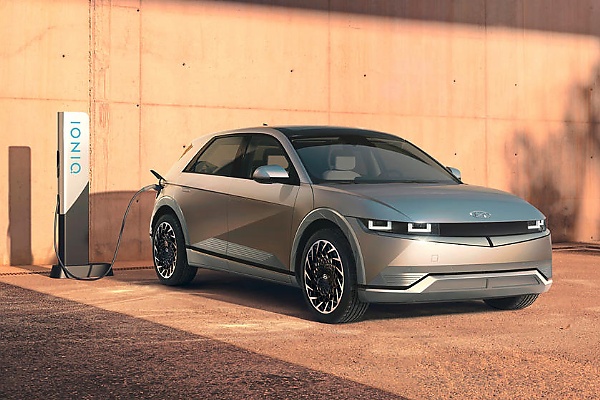 From September 21 to October 31, 2023, those who purchase or lease a 2023 or 2024 model of the new Ioniq 5, Ioniq 6, and Kona  EVs will be in for a treat – a complimentary ChargePoint Home Flex Level 2 charger, plus a €559 installation credit. The charger alone flaunts a value of €512, making the total perk worth over €1,000.
But here's the catch: in order to get this "complimentary charger", buyers are required to register on Hyundai's online Marketplace and input a unique coupon code within 90 days of signing the contract. Once connected, a dedicated Energy Advisor from Hyundai Home will guide them through the charger installation process. This includes assessing the buyer's home, finding a trusted installer, and obtaining the necessary permits. A clear-cut path to electrification, indeed.
Hyundai is not just stopping at providing chargers; the company's Marketplace also facilitates the purchase of solar panels and home energy storage systems. Teaming up with Electrum, an online home electrification solutions provider, Hyundai aims to offer a comprehensive approach to home electrification.
The ChargePoint Home Flex Level 2 charger is quite the gem, capable of delivering between 16 and 50 amps to an EV. Consumers have the flexibility of choosing between three different variants: hardwired, with a NEMA 6-50 plug, or a NEMA 14-50 plug. Choices, choices!
José Muñoz, the president and global COO of Hyundai Motor Company, and president and CEO of Hyundai Motor North America, emphasized the company's commitment to customer convenience. He stated that Hyundai is not only focused on offering a diverse range of quality EVs but also understands the significance of charging infrastructure for potential buyers.
By walking customers through the process of home charging installation, Hyundai aims to diminish the apprehensions of "EV-curious" buyers and encourage a broader audience to embrace electric mobility. This initiative exemplifies Hyundai's vision for the future – making electric vehicle ownership more accessible and less daunting for the general public.