Hyundai Palisade And Kia Telluride Recalled Over Fire Risk, Customers Told To Park Outside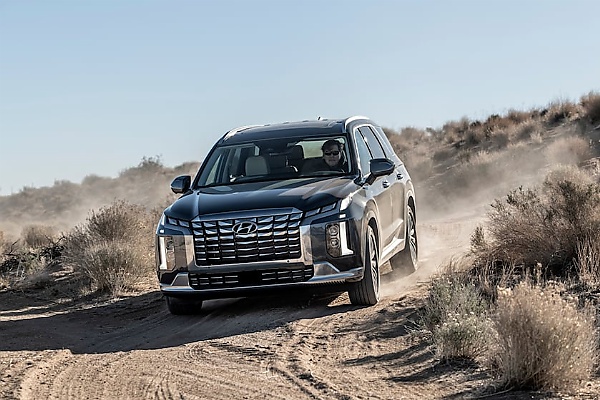 Hyundai and Kia are recalling the Palisade and Telluride (2022 to 2022 models) over a fire risk related to the four-pin tow hitch harness accessory. Customers are advised not to park their vehicles inside or where electricity is.
The problem lies with a tow hitch accessory module that's available on these SUVs either through the automaker or through Hyundai and Kia dealerships. Moisture or other contaminants could enter the module, causing a short circuit. That could lead to a fire, and since the module is part of the trailer wiring harness, it is always powered up. As such, a short circuit and fire could start even with the vehicle turned off and not connected to a trailer.
So far, there have been three confirmed fire incidents in Canada and none in the U.S. for the Palisade. There have been six fires including the Telluride, though their location is not indicated, and, fortunately, five included only localized melting. Both automakers say that they're currently working on a fix for the problem but that a repair isn't available yet.
Both automakers will reach out to customers in October, advising owners of affected vehicles to return to their nearest dealership to have a remedy procedure, which is still being worked out as they investigate the issue further, implemented it. Hyundai says that owners can still drive their vehicles.
Vehicle owners can visit NHTSA.gov/recalls and enter their 17-digit vehicle identification number to see if their vehicle is under recall. Owners can also download NHTSA's SaferCar app for Apple or Android.