Image Of The Upcoming Tesla Cybertruck Interior Leaked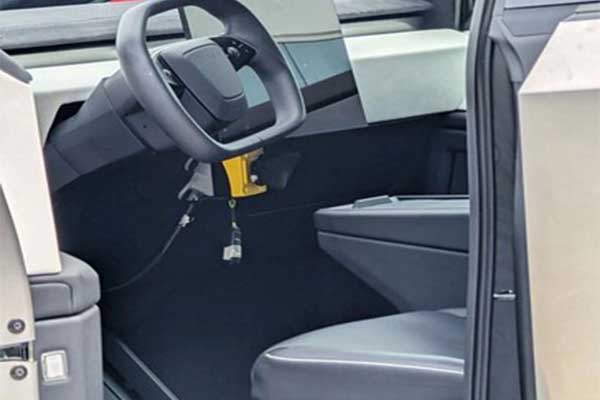 The interior of the upcoming Tesla Cybertruck prototype has been leaked in a recent image, and it is clear that it may not appeal to everyone. Even though production is set to begin in a few months, Tesla is maintaining strict confidentiality regarding any further details about the highly anticipated Cybertruck.
A recently leaked photograph believed to depict the same prototype showcased at the event, showcases a significant aspect of the Cybertruck's interior (via the Cybertruck Owners Club forum). The image provides a clear view from the driver's perspective and offers the most detailed glimpse of the Cybertruck's steering wheel thus far.
The design of the steering wheel appears to be a combination of the yoke-style and traditional round steering wheels found in the latest versions of the Tesla Model S and Model X. It deviates from the current Tesla steering wheel designs, lacking stalks, and incorporating force touch buttons.
Additionally, the image reveals the significant depth of the dashboard in the Cybertruck, which aligns with expectations considering the shape of its cabin. Additionally, the photo indicates that the center console no longer appears to have the capability to transform into a center seat.
The photo displays a center console in a more conventional design, featuring space between it and the dashboard, resembling the original Model S.