Introducing The 2021 Toyota Crown Kluger Which Is Basically A Highlander
The rumours indicating that the Toyota Crown will be replaced by an SUV has come to pass quicker than expected in the Crown Kluger. Shocking as it may be as many thought it will be an entirely new SUV but Toyota has other ideas in mind. Many may be disappointed by this approach but the Crown Kluger is for the Chinese market.
The new Toyota Crown Kluger is essentially a variant of the Highlander SUV, which is called the Kluger in Australia and some other countries. The main differences include a transversely mounted engine, a front-wheel-drive system in the main spec, and a part-time AWD coupling at the rear. The vehicle hasn't been officially announced by Toyota in China, but it could debut later this month at the Shanghai Auto Show. The Crown Kluger is a tad bigger than the Highlander while having the same width. The Crown Kluger has a sporty appearance that is seen in the Highlander XSE.
On the technical side of things, however, the car will be identical to the Highlander. The first spec to come out will combine a 2.5-litre engine with a single electric motor for 189 hp. Other options may come later which will definitely be the 3.5 V6. FAW Toyota will handle the production in China; the regular Highlander is currently being produced by GAC Toyota.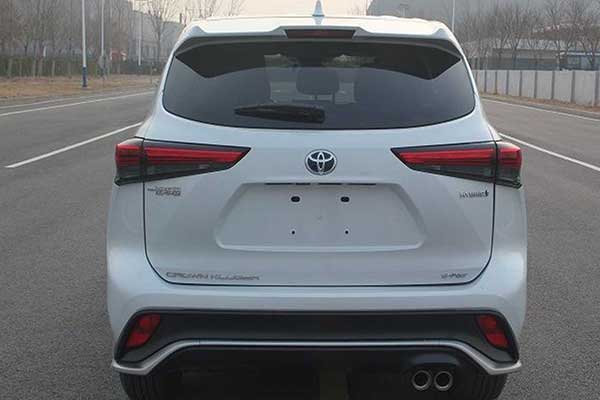 Also See: Buy and sell cars faster on Carmart NG