Ora By Great Wall Launches A 4-Door Electric Vehicle That Resembles A VW Beetle
China's Great Wall Motors is going from strength to strength in many markets worldwide. Its ORA all-electric sub-brand continues to grow with the regular addition of new models. Just last year, the company introduced yet another neo-retro E electric vehicle (EV), known in its home market as the ORA Good Cat (or the ORA Haomao). Now, ORA's latest EV has been previewed ahead of its world premiere at the 2021 Shanghai auto show. It's clear from the teasers that this one is nothing but a modern-day reinterpretation of a motoring icon – the original Volkswagen Beetle.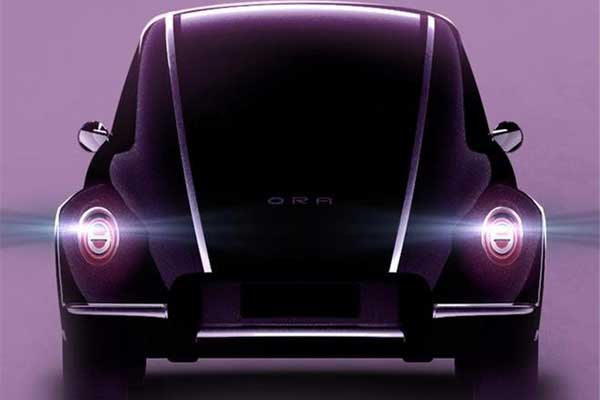 As seen, the model is clearly inspired by the classic Beetle as it has a rounded hood and circular headlights. The knockoff design doesn't stop there as the car also sports Beetle-like bumpers and a familiar greenhouse. The Beetle theme continues outback, but the rear end is decidedly more modern than the original. The interior draws inspiration from the Beetle as the steering is a modern copy of the one used by Volkswagen. However, that's where the similarities end as the EV has turbine-style air vents and a widescreen infotainment system.
Full technical details will only be available at the world premiere, but ORA's new EV is likely to be based on the company's dedicated Lemon EV platform. It's expected to feature a 143 hp electric motor, with two battery size options – 47.8 kWh and 59.1 kWh. The version with the bigger battery is expected to have a range of over 500 kilometres on a full charge. Charging times will be around eight hours (AC charging) and a little over 30 minutes (from 30 to 80 percent) with DC fast charging. It will have a 0-50 kph time of around four seconds, and a top speed of close to 150 kph.