Meet Ismaila Surajo, A Young Nigerian Who Builds Locally Made Tractors, Excavators (VIDEO)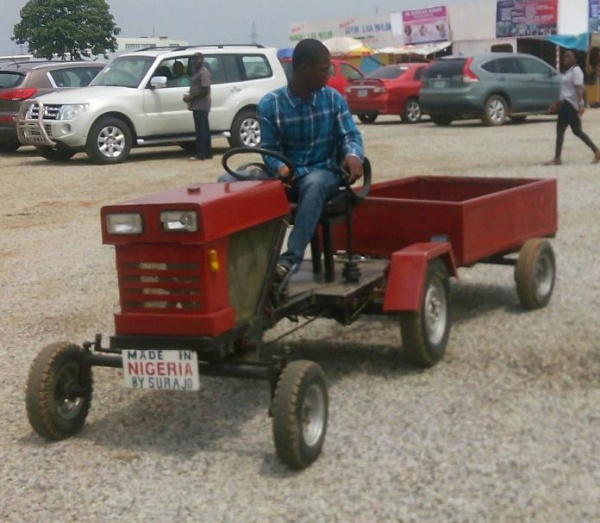 Meet Ismaila Surajo, a young Agricultural Engineer who builds locally made tractors, excavator and trains.
Surajo explained that his creations were built from available local resources in his environment.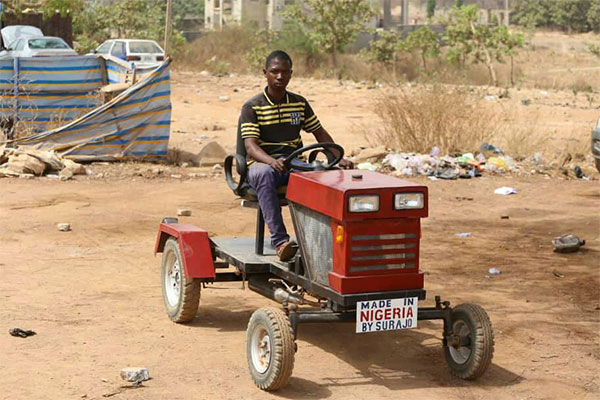 In Nigeria, young individuals have not been devoid of ideas and initiatives due to economic hardship or the disbelief of the country's political leaders in their potentials and ability.
They come with different ideas on daily basis. The latest innovation is from Ismaila Surajo, an agricultural mechanical engineer, who hails from Abuja in Kuje Local Government Area.
Video
In a short clip of his exploits, posted by renowned Kenyan Lawyer, Professor Lumumba, Ismaila Surajo explained that his locally made tractors, excavators and trains were built from available local resources in his environment.
He noted that the tractor can be used to carry farms products as well as sell water in the community.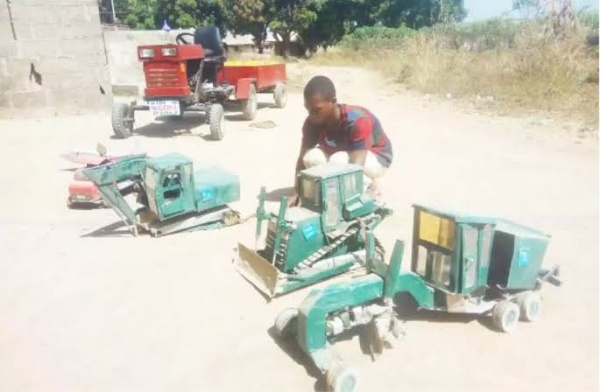 Reacting to the huge development, Abdullahi Galadima, Former Chairman, Kuje LGA, applauded the upcoming tractor builder. He called on well meaning member of the society to come to the aid of the boy.
In his words :
"If Surajo can receive support from the society, definitely he would birth his dream easily because he has the potentials. This is evident in what he has been able to do so far."
In the same vein, Professor Lumumba has also charge African business tycoons to step up & help scale this Surajo's creations up.
He said their rising up would allow the dreams of the upcoming automobile manufacturer to come to reality.
He noted :
"Good African entrepreneurs-Aliko Dangote, Jack Rich, James Mwangi, Obi Jackson, Patrice Motsepe, Tony Elumelu, Tim Tebeila & others of goodwill I urge you to step up & help scale this up."