It Doesn't Take a Miracle to Drive on Water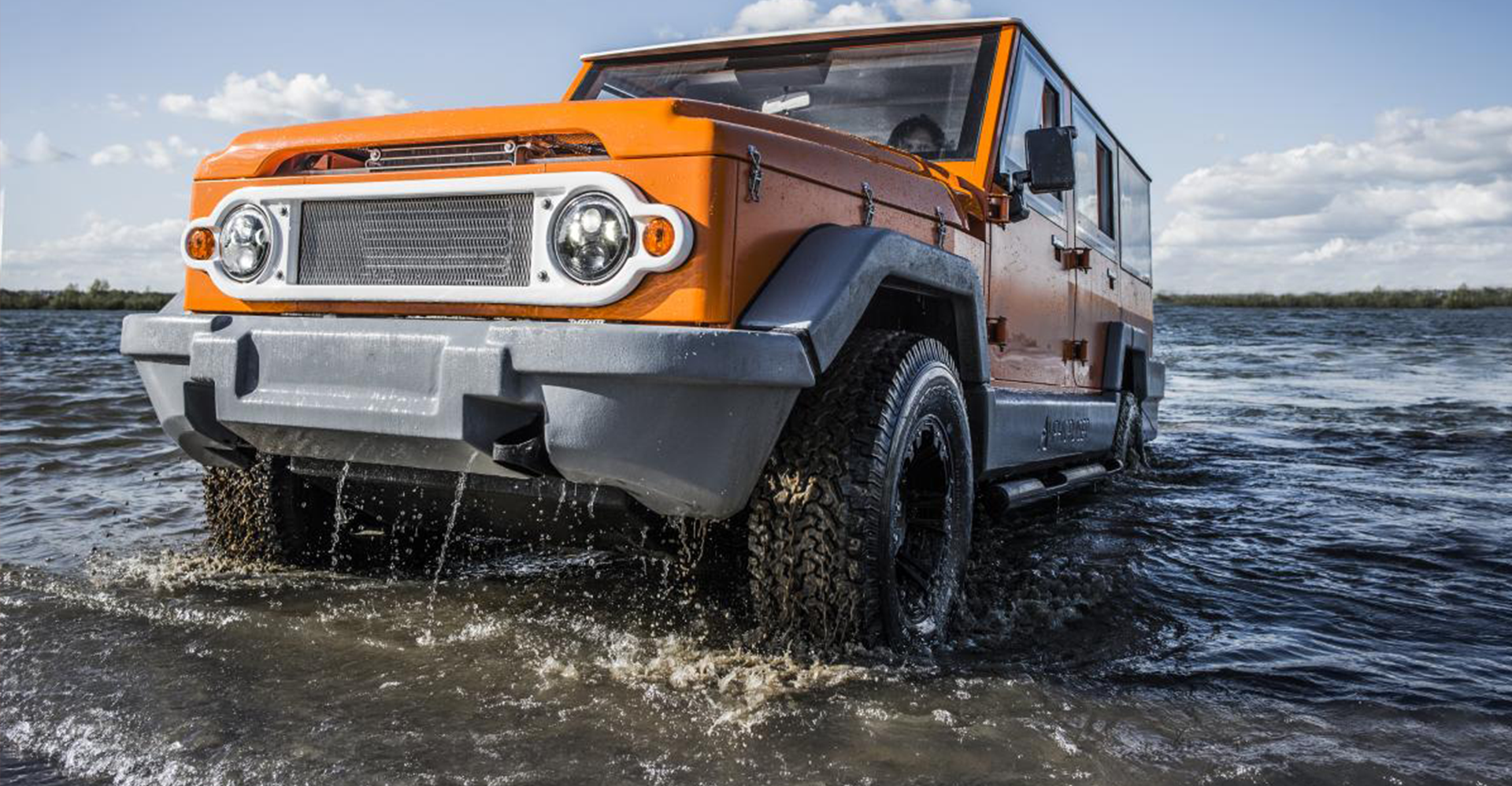 Not everyone can walk on water, but anyone can drive in water. Amphibious vehicles make this possible. They are designed to travel on both land and water. Although amphibious vehicles have been around for a while, you don't see them every day.
Amphibious vehicles include cars, trucks, buses, ATVs, military vehicles, boats, and even bikes. The idea for amphibious travel was conceived as far back as 1770. Since then, there have been creative and innovative displays of boats, buses, trucks and armoured military amphibious vehicles in use.
More recently, brands such as Lazareth and Amphicruiser are making trends. They have successfully perfected the art of driving on land and water in the same vehicle. From car/SUV to boat; land to water; driver to captain, it is quite the adventure.
The Super-cool Amphicruiser is perfect for a Water Drive
The Amphicruiser is designed and produced by De Jong Holland, a Dutch marine engineering company. It uses a Toyota Land Cruiser engine. It can achieve a road speed of 87 mph or 135 km/h. On water, it can build up to 5 knots or 9 km/h. Its jets have remarkable maneuverability and run dry, also low speed and high torque. The vehicle has a solid front and rear axle and is easy to maintain.
With its high quality and capacity as well as a dependable 4-wheel drive system, the Toyota Land Cruiser is the perfect model for this amphibian innovation. This craft is a successful delivery of a Toyota Land Cruiser made into a sailing SUV.
The Moke Amphibie is Fun to Drive on Water
With the Moke Lazareth Amphibie, you can enjoy quite the experience. It is a cute, stylish and classic compact craft. This vehicle is a cross between a jeep, a golf cart and a dinghy. The original idea of the Moke was an effort by the British Motor Corporation to convert the Mini into an off-the-road vehicle. These vehicles later became beach buggies, used in seaside town resorts.
Lazareth, however, further developed the idea by creating a vehicle than can drive from the shores into the water itself. The Lazareth brand is renowned for cutting edge and highly creative innovations. Ludovic Lazareth, the man behind the brand is a French designer, creator and trainer of cars, bikes and tricycles. His company produces custom-made vehicles for any type of use.
The Moke Lazareth Amphibie uses a 400 cc single-cylinder and water-cooled engine. This engine creates 19 horsepower for road drive and 6 horsepower from the propeller when in the water. The vehicle has the capacity to create 90 km/h on the road and 8 km/h in water. On land, it also enjoys automatic transmission and a four-wheel drive.
It really doesn't take a miracle to drive on water
All it takes is that special amphibious vehicle. Are you thinking what I'm thinking? Driving on water wont just be fun! It's one of those stories you want to tell your children. It's one of those highlights in life you want to paste on social media. Well, if you're up for it, its time to take that trip to Europe!
Follow us on Facebook, Instagram and Twitter