See The World's First Flying Motorbike That Transforms From Ride To Flying Mode In 60 seconds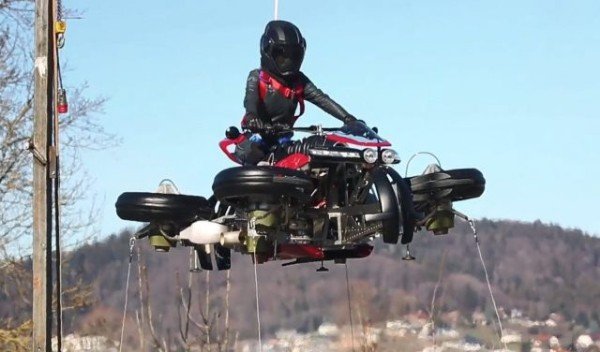 French custom automaker, Lazareth ,has revealed a video of its flying motorbike that can take you from the road to the sky in just 60 seconds. The roadworthy bike ,named Lazareth LMV 496 and dubbed La Moto Volante (The Flying Bike) , is the first motorcycle in the world that can be transformed into a quadricopter.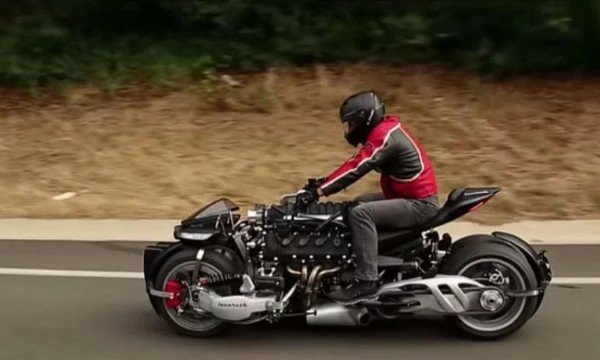 It can easily avoid the mind-boggling type of traffic found on major highways in Nigeria by simply pulling over to a suitable launch area. Pressing a button converts the bike from ride to fly mode in about 60 seconds.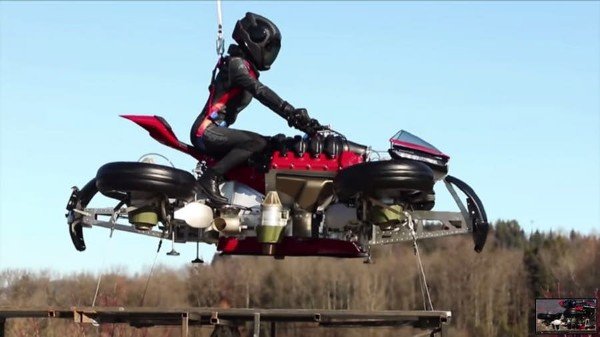 The bike was publicly tested hovering in air while being tied to a platform for safety reasons.
The 140 kg (308 lb) four-wheeled bike is powered by electric engines and a 96,000-rpm jetcat jet turbine in the hub of each wheel. An hydraulic actuators tilt the four wheels out and up and two extra jets can be added near the middle of the chassis to handle more weight.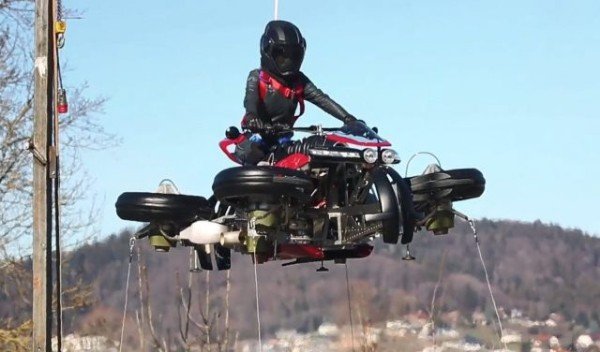 The Lazareth team will bring the Moto Volante flying bike to Gitex electronics trade show in Dubai in October, with pre-orders starting at a price of US$560k or ₦201m) – that's almost the base price of a brand new Rolls-Royce Phantom.
What Do You Think?