N200m Water Fountain: See The Current State Of The Fountain Built By Oshiomhole PHOTOS)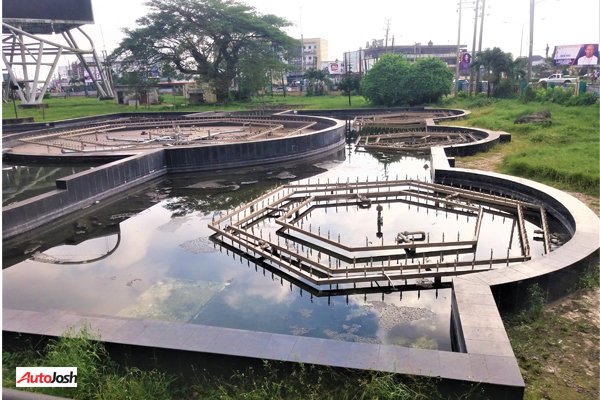 One of the first major project embarked upon by the Adams Oshiomhole administration was the rehabilitation of  the Kings Square, Benin city,  otherwise known as Ring Road.
Prior to that time, the Ring Road and adjoining streets were in terrible states. There were motor parks at every junction. This caused heavy traffic congestion. Refuse heaps littered the roads, and walking around the Ring Road was a thing of fear due to robbery attacks and activities of pickpockets.
To restore the beauty of the Ring Road, Oshiomhole sacked all motor-parks around the Ring Road, including the one owned by Chief Osamede Adun popularly known as Bob Izua.
Oshiomhole reconstructed all roads leading to the Ring Road to dual carriageways. These roads were fitted with walkways and streetlights.
A water fountain worth N200million was built at the Ring Road.
The Ring Road became a beauty to behold. The street lighting around the Ring Road restored people's confidence to walk around the place without fears of being robbed.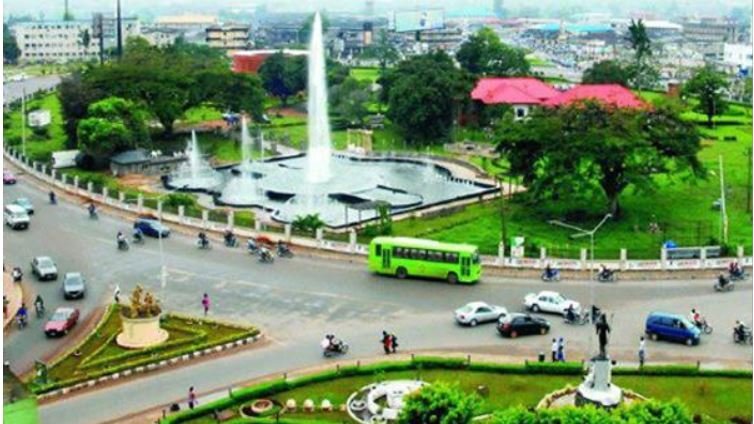 Today, the Ring Road is speedily slipping back into its former sorry state.
The money spent to beautify the place appears to have been wasted. Workers previously employed to water the grasses and flowers are nowhere to be seen.
The gardens created around the Ring Road are unattended to. Gardens created in front of institutions, such as the House of Assembly, Central Hospital, First Bank are unkempt.
Rails erected around many of the gardens have been destroyed. Many of the flower pots in adjoining streets are without flowers. Pavements in the adjoining streets now serve as refuse dumps.
The most affected is the epicenter of Ring Road. That spot houses the Benin National Museum. That location is where the water fountain constructed by the Oshiomhole administration is sited.
The Water Fountain that once attracted thousands of fun seekers to the Ring Road has completely decayed.
See photos.