Jaguar E-Type Abandoned For 20 Years To Be Sold For N24Million (Photos)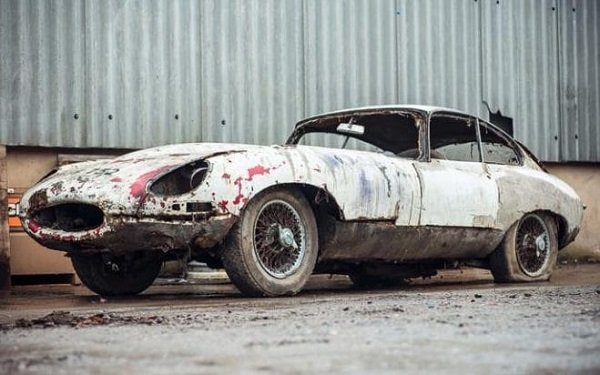 This Jaguar E-Type has been abandoned in a storage facility for over 20 years such that its condition is far from worse. In fact, the word dilapidated still doesn't describe the Jaguar's current condition. Yet it's been put up for auction like that.
Lo and Behold, they said the Jaguar E-Type would fetch nothing less than N24milion (£44,000).
Two weeks ago, a 1952 Volkswagen Beetle (Ijapa) that was abandoned for over 50 years too was also sold for N33Million in Paris. To see the Beetle, Click Here
I probably have to start approaching the mechanic workshops around me to pick up the dilapidated cars in their compound. See photos of the Jaguar E-Type.
How much would you pay for it?