Japanese Tuner Transforms A BMW X5 Into A Beast On Wheels (Photos)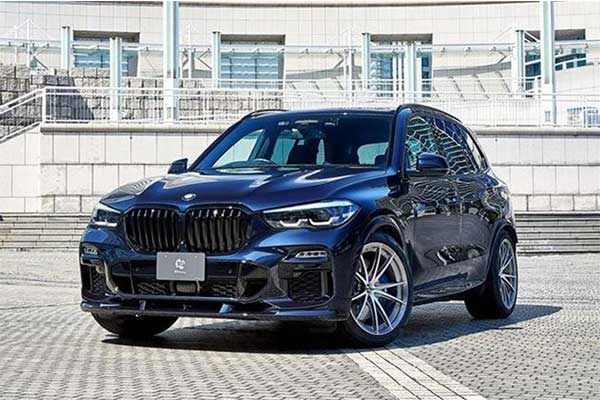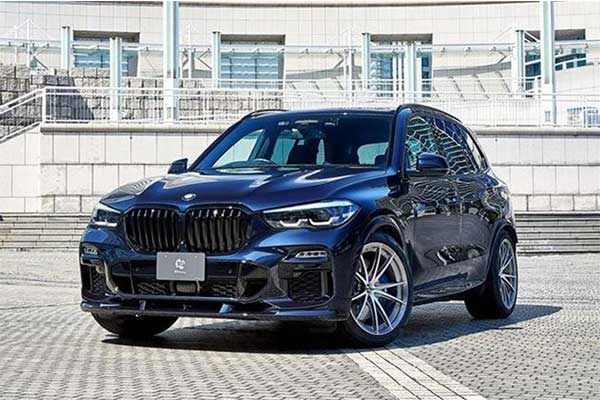 The BMW X5 is the brand's 1st SUV and its popularity has grown over the years. The latest 2020 model is the most handsome model but that doesn't dispute the fact that adding so kits won't improve the overall look. Now a Japanese tuner 3D Design may have given the X5 the ultimate body kit yet. Although the model used is a BMW X5 xDrive30d (diesel) the job done by 3D Design is great.
On the exterior, the 21-inch massive wheels stand out proud and its enough to turn heads. The front bumper has a lip spoiler and the rear gets a more toned-down roof spoiler. The front bumper is also modified and it gives the X5 a more aggressive look. The paint job is finished in lush blue and from afar you may mistake it for the X5M model.
The interior isn't left out as it features a set of redesigned aluminium pedals for improved feel and the steering gets a set of paddle shifters that apparently feel better than the standard ones. Aside from that, every other interior fitting remains untouched. There's a power bump in the engine as 3D Design also offers to re-flash the xDrive30d's ECU. This means an extra 44 hp under your right foot for a total of 300 hp.