Famous Singer John Lennon And His Celebrated Rolls-Royce Phantom V (PHOTOS)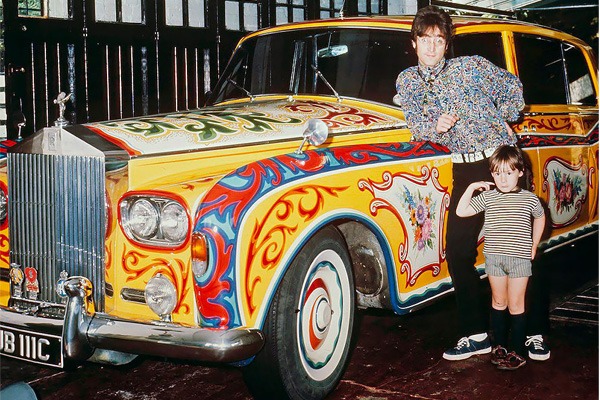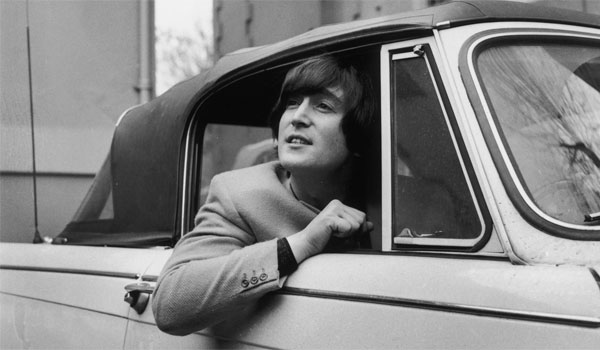 John Lennon was a famous English singer, songwriter, actor and peace activist.
He gained worldwide fame as the founder, co-lead vocalist, and rhythm guitarist of the illustrious British group, The Beatles.
The Beatles was active in the 1960s but was disbanded in 1970. After which, Lennon went on an illustrious solo career.
Lennon also made a name for himself with his activism and by speaking out against the Vietnam War.
He died in December 1980 at the age of 40.
During his lifetime, Lennon had a unique taste in cars. This contributed to his overall eccentric character.
The Beatles' frontman acquired cars like 1979 Mercedes-Benz 300TD Wagon, Austin Maxi, 1956 Bentley S1, etc.
However, one of his cars that was outstanding was a 1965 Rolls-Royce Phantom V.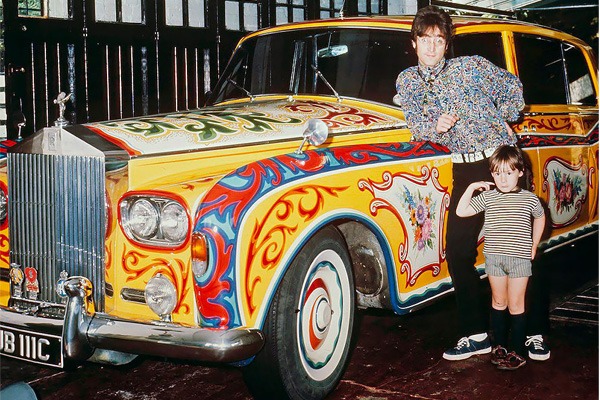 Only 517 of the Rolls-Royce Phantom V were manufactured.
The luxury car was an ultra-exclusive car. It weighs 2.5 tonnes with a 3.6-metre wheelbase. It has the same 6.2L V8 engine as the Rolls-Royce Silver Cloud II.
British royalty owned two of them. Queen Elizabeth II and the Queen Mother rode them. However, John Lennon's Phantom V outshone theirs.
John Lennon bought a 1964 Mulliner Park Ward Phantom V, finished in Valentines black. Everything was black except for the radiator, even the wheels. Lennon asked the radiator to be black as well but Rolls Royce refused.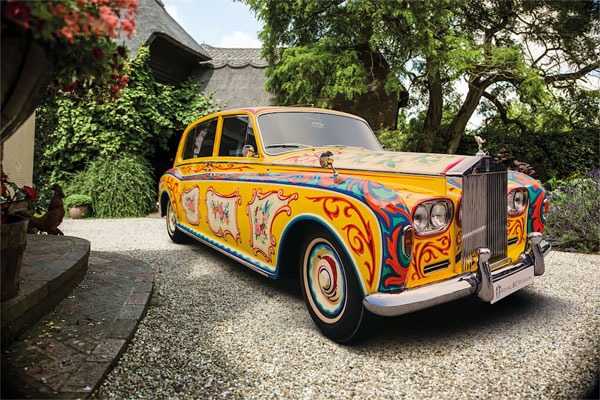 Originally, the car was customized with black leather upholstery, cocktail cabinet with fine-wood trim, writing table, reading lamps, a seven-piece his-and-hers black-hide luggage set, and a Perdio portable television.
A refrigeration system was put in the trunk and it was one of the first cars in England to have tinted windows.
He is reportedly paid 11,000 pounds (nearly $240,000 in today's value) for the customized Phantom V.
Lennon didn't know how to drive and didn't get his driver licence until 1965 at age 24. He sometimes used a six-foot-four Welsh guardsman named Les Anthony.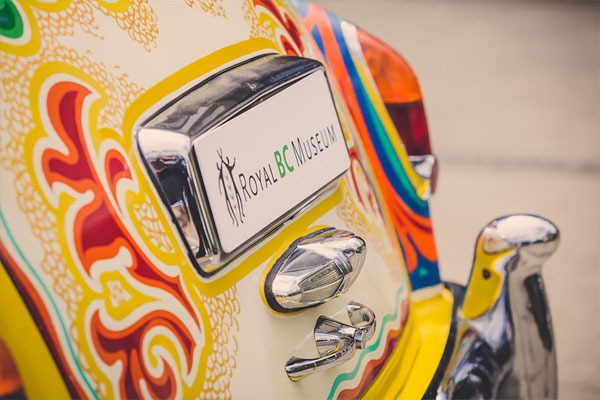 John Lennon commissioned a custom paint job from private coach makers J.P. Fallon Ltd. in the style of a Romany gypsy wagon.
Artist Steve Weaver painted the red, orange, green and blue swirls, floral side panels and a Libra on the roof.
Lennon was in a 60s mood and wanted to make a statement to the English establishment. He loved telling a story about an elderly woman who hit the car with her umbrella.
Lennon used the Phantom V regularly until 1969 (who also owned an all-white Phantom V to match his later White Album period).
The car was shipped to the USA in 1970 when Lennon moved there and was loaned out to other rock stars around such as The Rolling Stones, Bob Dylan and The Moody Blues.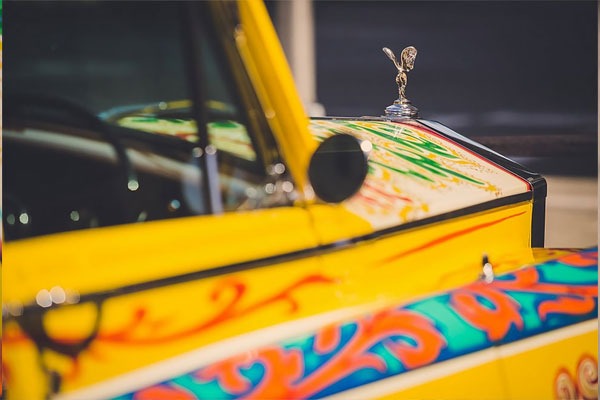 In 1977 Lennon donated the Phantom V to the Cooper-Hewitt Museum at the Smithsonian Institute to cover an IRS bill of $250,000.
The Cooper-Hewitt sold the car in 1985 for $2,299,000 to a Canadian businessman Jim Pattison, who donated it to the Province of British Columbia.
Since 1993 the Phantom V has been in the Royal British Columbia Museum in Canada.