Kanye West Flies In Ugandan President's Helicopter To Children's Charity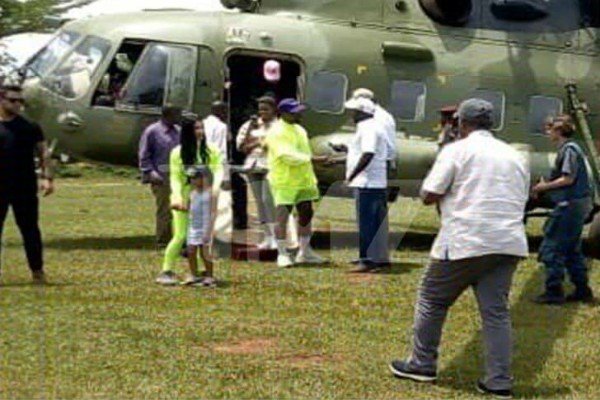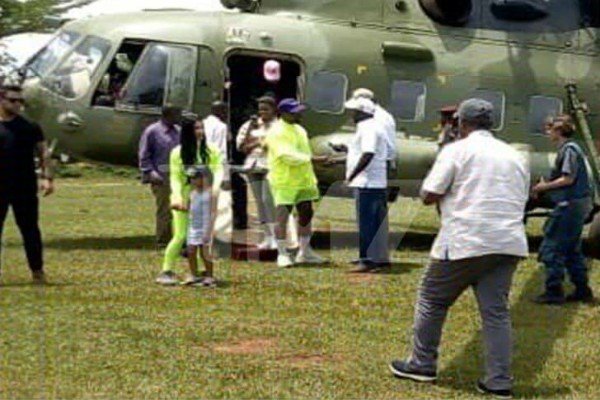 41 year old American rapper Kanye West is currently in Uganda with his wife Kim Kardashian and their eldest child to finish recordings on his new album Yandhi.
During their visits to the African country, they met with the president of Uganda, Yoweri Museveni,who has been in power since 1986.
The President later allowed them to fly in his personal helicopter for some charity work.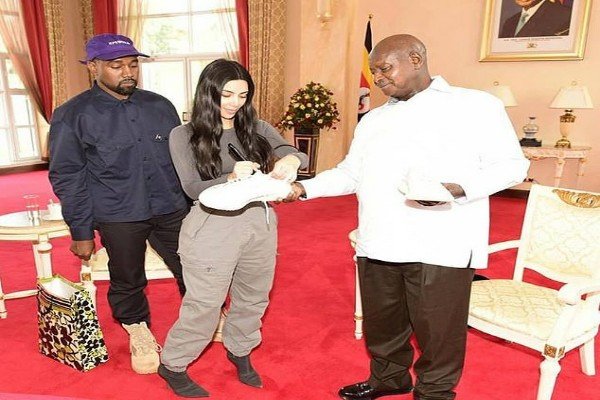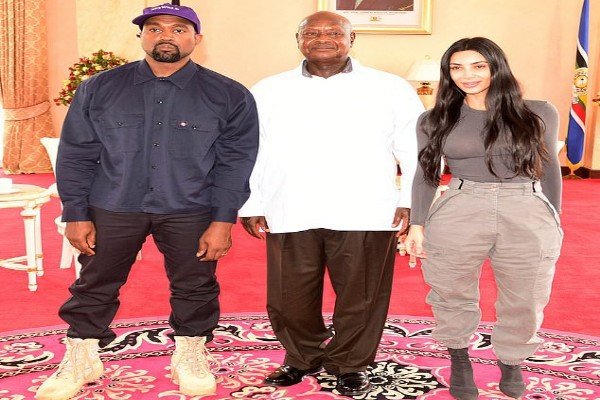 But before they left , the rapper gifted the President a pair of Yeezys from his latest collection.
The President later tweeted about their fruitful discussions :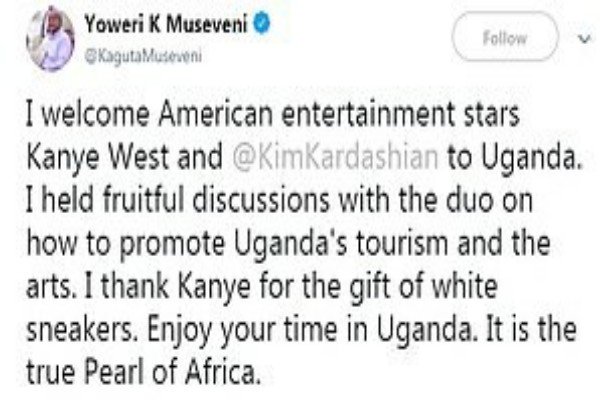 At the charity and according to the video description , he played and danced with the kids at the Uganda Women's Effort to Save Orphans (UWESO) Children's village before handing out the Yeezys sneakers to them.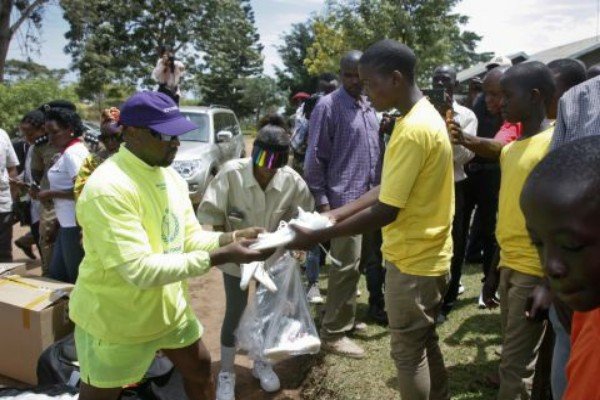 Both Kanye West and Kim Kardashian were later slammed for visiting and gifting the President a sneakers ,who many considered to be a dictator.