Kia Heavily Refreshes Its Seltos Compact SUV Inside/Out For 2024 Model Year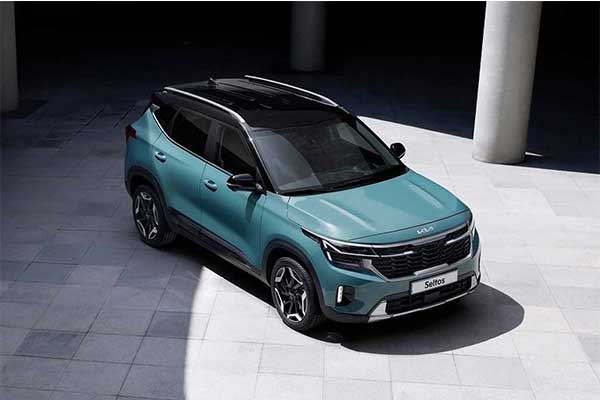 Kia's not-so-popular Seltos compact SUV has undergone a heavy makeover for the 2024 model year with new lights and revamped cabin to give it an upscale feel in the Korean market (global versions will follow soonest).
The visual changes to the subcompact SUV, which shares a platform with the Hyundai Kona, look appealing to the eyes. Pictured here in a two-tone exterior scheme with a light blue body and a black roof. Instead of the usual updated bumper, the 2024 Seltos has brand-new headlights with a new LED daytime running light pattern. The vertical fog lights have also been updated to align with Kia's latest design direction. The taillight clusters are sleeker, and there's a new light bar stretching the car's width. Kia also got rid of the faux exhaust pipes on the current model, opting to replace them with fog lights.
Moving inside, we find a new digital cockpit comprising a 10.25-inch digital instrument cluster and a 10.25-inch infotainment touchscreen. The displays are now housed within the same panel, similar to the larger Sportage and other Kia models. The centre console has new buttons for the climate controls and a new selector for the automatic gearbox, while the dashboard gets ambient lighting. We also expect more standard ADAS and improved connectivity.
Engine details were not given but it is expected to use the same naturally aspirated 2.0-liter inline-four with 146 hp or an optional turbocharged 1.6-litre inline-four with 175 horsepower.