Kia Launches New K8 Sedan To Replace The Outgoing Cadenza (Photos)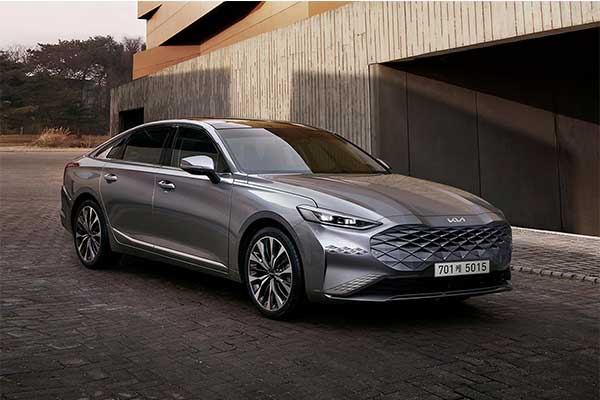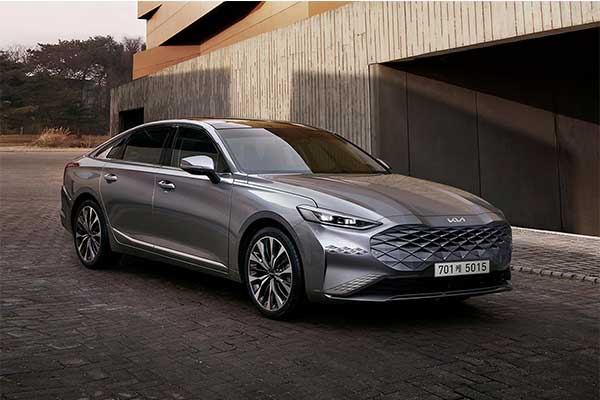 Kia has released a large sedan K8 to replace the Cadenza and it features the company's new logo. Although it has been discontinued in the US due to poor sales (1,265 units were sold last year), Kia is still pushing the luxury sedan in the international market. The K8 is now bigger than before, now stretching at a generous 5,015 mm (197.4 inches). Its design is all new and it takes so many cues from the Optima sedan.
On the outside, the front is bold and expressive, but the car gets sleeker and sportier as you move back. It features a sloping coupe-style fastback roof that is becoming a standard design feature in sedans. The subtly integrated but effective duck-tail style spoiler overhanging the light bar that breaks off into jagged and heavily stylized taillights is not so standard, though. The"'tiger-nose" is evident as it is with all the latest Kias but the K8's own is a frameless diamond design which makes the luxury sedan unique.
The K8 model signals Kia's desire to move into the more premium sports sedan market. We doubt that it will be rear-wheel-drive as that would be encroaching on the Genesis G70's territory. For now, there are only 3 images of the K8's slick and edgy new design. Kia will publish interior images and technical specifications at a later date. It's scheduled to go on sale later this year.