Kunle Afolayan Showcases Fleetwood RV Fiesta Camper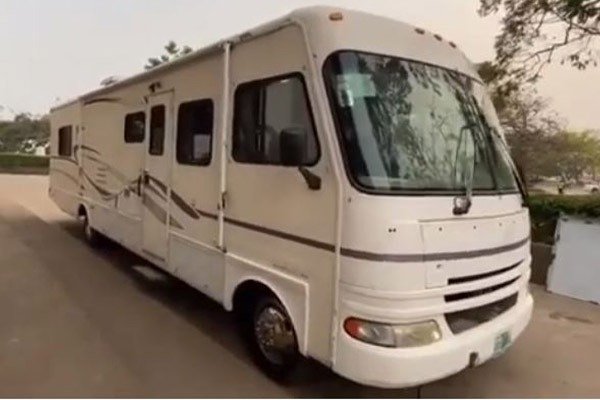 Popular Nollywood producer Kunle Afolayan showcased his Fleetwood RV Fiesta (Recreational Vehicle) or Camper to the public recently. The Actor and Producer gave a tour in the new RV, showcasing its interior and equipment.
Fleetwood RV Fiesta 32S
The Fleetwood RV Fiesta 32S comes loaded with features you can find in an average home. There's a toilet, a bathroom, a kitchen, a dining area, and a bed. It can go for really long distances and it is suited for persons who love long road trips.
The Fiesta 32s is a large vehicle that's powered by GM (General Motors) built 8.1 V8 that outputs 340hp mated with a 4-speed Hydra-Matic automatic transmission. A Ford 6.8 V10 362 hp is an optional engine variant that you can also choose from. It has a total towing capacity of 10,000 kilograms which is very impressive.

Furthermore, the actor and producer is known for having a passion for vintage cars as you can read HERE. This is a special vehicle to add to the list of his collection. 
The camper vehicle is also available for rent to the general public who want to use it recreational purpose.
In addition, Kunle Afolayan produced movies like The Figurine, Irapada, October 1 and Phone Swap.
Also, see more photos and video below.

VIDEO OF THE FLEETWOOD RV FIESTA