Lady Learning How To Drive Abandons Her Car, Flees After Killing Someone (Photos)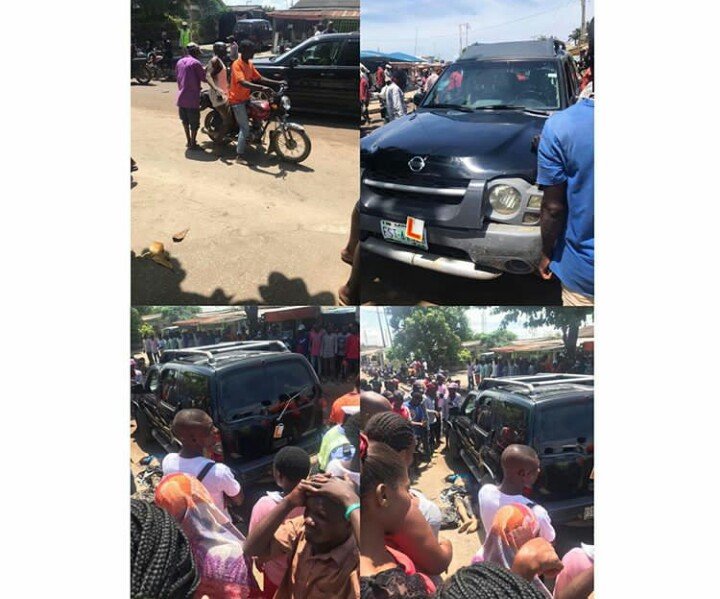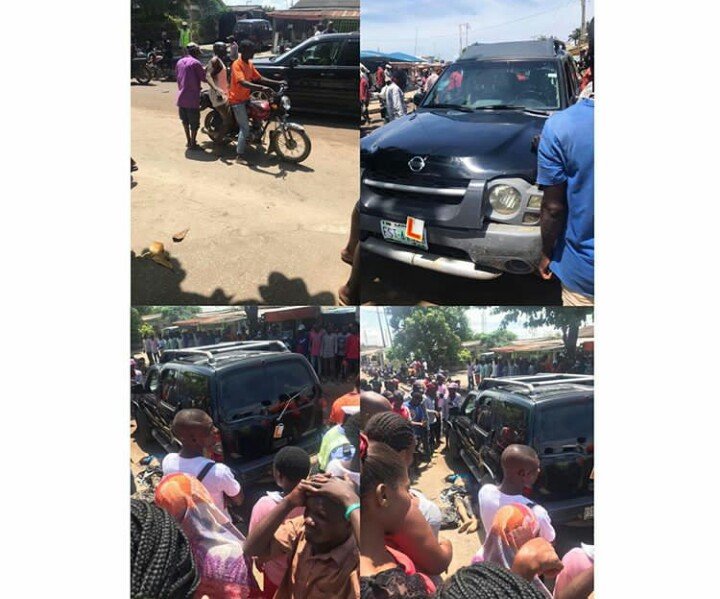 A lady who was learning how to drive with a Nissan Xterra SUV, has fled after accidentally knocking down a commercial motorcyclist and a passenger.
The passenger on the motorcycle wasn't lucky to make it; died on the spot.
The lady who is a learner was driving alone at Nepa junction, Satellite Town, Lagos State when the incident occurred.
Please, if you're still learning how to drive, ensure you have an experience licensed driver beside you to avoid cases like this. If you are not yet qualified to drive on a busy road, just keep learning in a deserted area like a field.
You can only drive alone and on busy roads when you're qualified to do so. Don't put your life and the lives of other road users at risk.
Rest in peace to the dead.