Lagos-Ibadan Railway Construction: Work Commences At Yaba (See PHOTOS)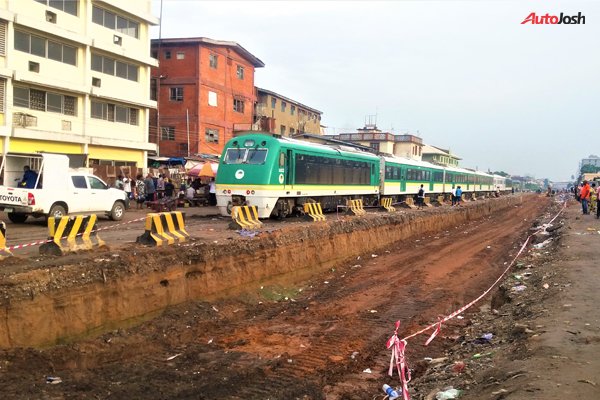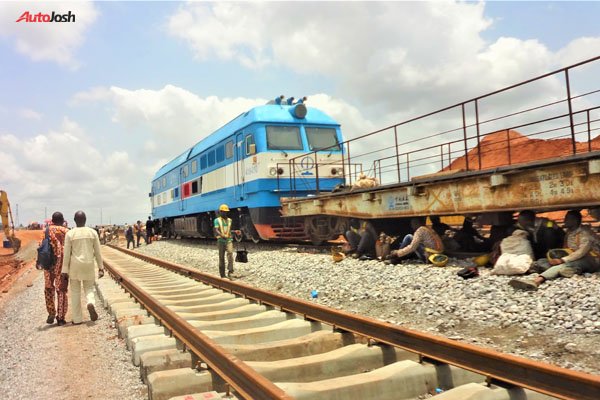 The Federal Government is currently constructing a railway line connecting Lagos to Ibadan.
The railway line is going to be the first Double Standard railway line in Nigeria.
The 156 kilometers railway track is being built according to Chinese standard and technology.
The project which will cost $1.6billion dollars has employed the services of about 7000 Nigerians in the construction.
This design of this railway line is based on traffic volume forecast of over 3.2 million tons of goods/cargoes per annum, while the passenger services can take 16 pairs of passenger trains.
The project includes the construction of eight  (8) railway stations and Apapa and Ebute-Metta and Intermediate stations at Agege, Kajola, Papalanto, Abeokuta, Omi-Adio.
The station at Olodo is a passing station while the station at Ibadan is an intermediate station with technical operation.
The services for the locomotive workshop, rolling stock depot and marshaling yards will be located at Kajola, Ogun state.
The extension of the Lagos-Ibadan rail line to the Lagos seaport will significantly enhance the export and import trade of the country. This project is multi-functional for both passenger and freight services connecting three states-Lagos, Ogun and Oyo.
The railway line in the nearest future will be extended from Ibadan to Ilorin, Minna, Kaduna, and Kano and will link the Federal Capital Territory via Kaduna.
Meanwhile, construction of the railway track has recently commenced at the Yaba.
See photos below.