See This Overloaded And Smoky Vehicle Spotted In Ibadan (VIDEO)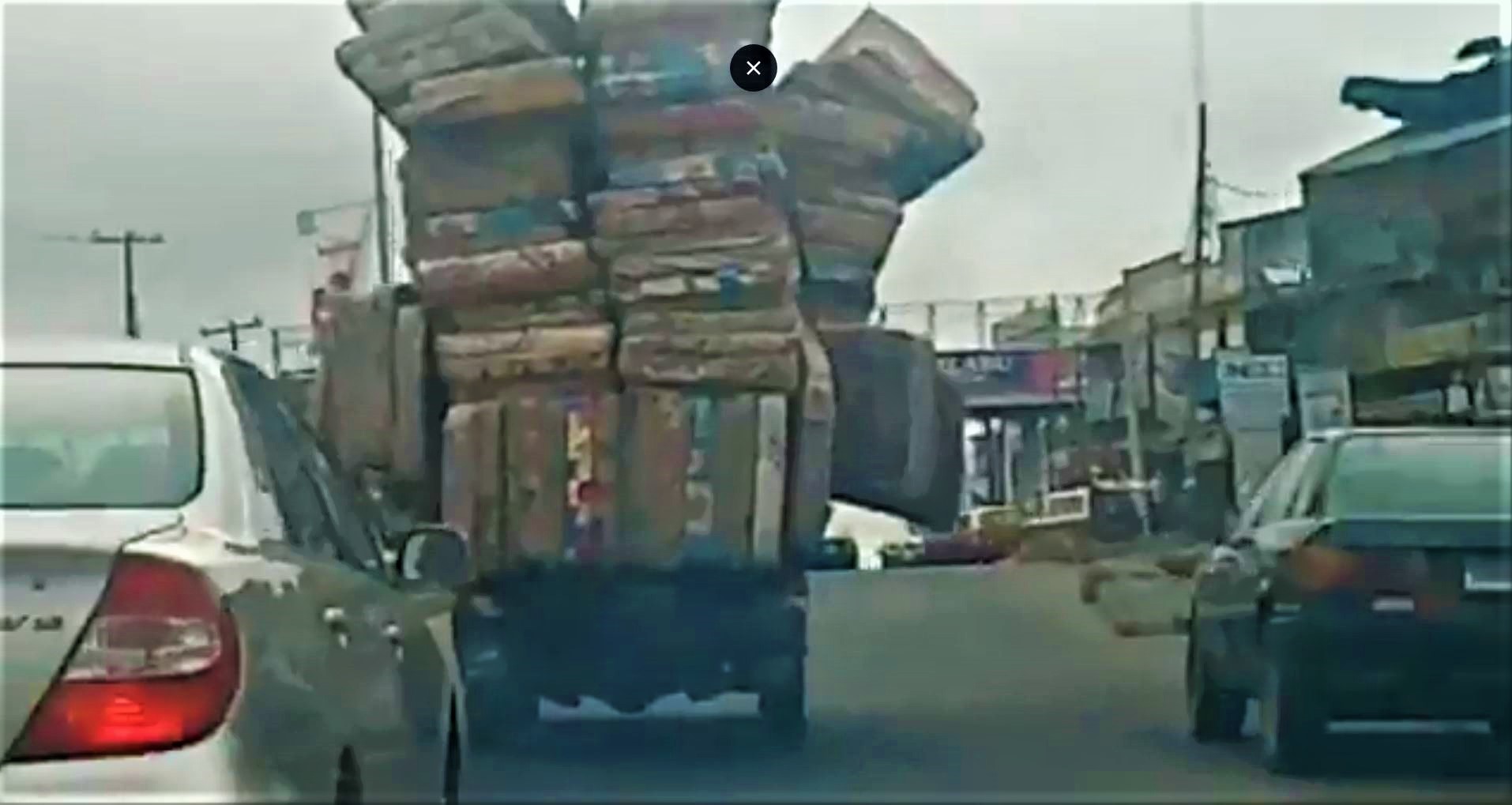 There should be something illegal about this.
It is an
overloaded vehicle
as seen in a video posted by a social media user, Ibadan CityAnnouncer.
In the video, the heavily smoky vehicle is seen conveying what appears to be a huge number of mattresses that is clearly above the allowed capacity. The matter is further made worse by the significant cloud of smoke being emitted by the vehicle. It clearly could impair the visibility of other motorists.
Ordinary, this should not be tolerated by the
traffic law enforcers
, as this could portend a great risk to the motorists and other road users.
See the video below.
Video Credit: @ibcityannouncer 
Video : Honestly, We need HELP in Ibadan… Overloading and put everyone at risk with the smoke affecting others' visibility and potential health hazard to All… Ekotedo toward Adamasingba Stadium road Ibadan @Gidi_Traffic pic.twitter.com/1JQrz75bzR

— IbadanCity ANNOUNCER (@ibcityannouncer) May 27, 2019