See How Hailstones Shattered A Chinese Airlines Airbus A380 Aircraft's Windscreen At 37,000ft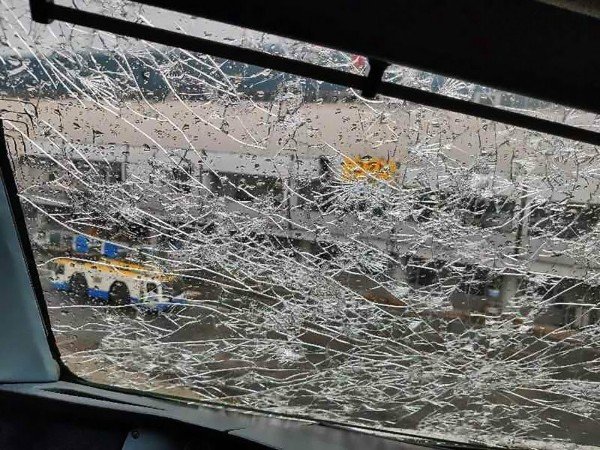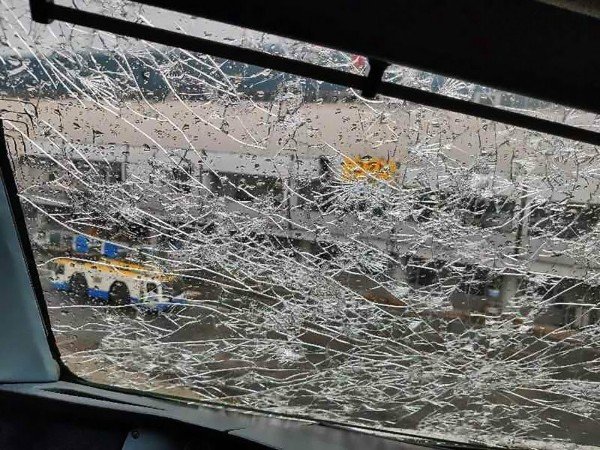 This shocking images shows the severely shattered windscreen and bruised nose of an Airbus A380 Aircraft that was struck by a mid-air hailstorm.
The China Southern Airlines Flight 3101 from Guangzhou Baiyun International was en-route to Beijing yesterday morning at 37,000 feet when the glass shattered.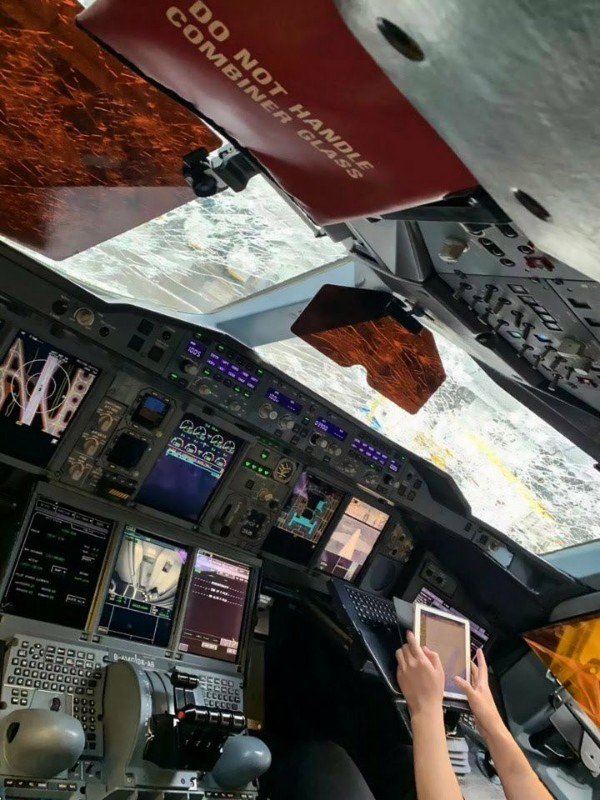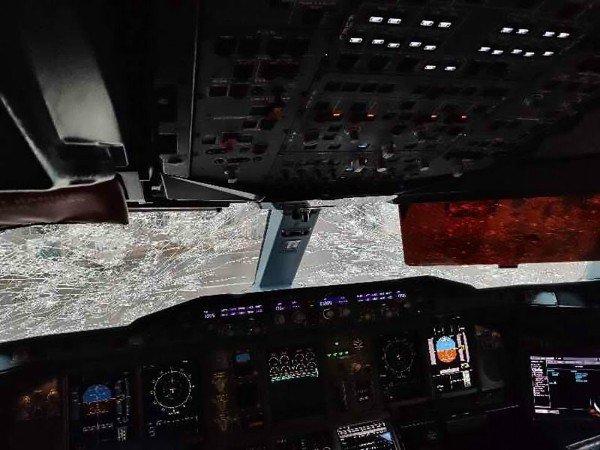 The plane's Captain ,He Xianghang,
issued a Mayday call to air traffic control at Beijing Capital International Airport, informing them of the severe weather and damage to the 300 passenger aircraft.
Radio transmissions released online reveal the Captain telling the control tower he "Can Still See" while he was flying.
Luckily, Captain He Xianghang, who has more than 15,000 hours of flight experience,  managed to land the plane safely around 90 minutes later in Beijing.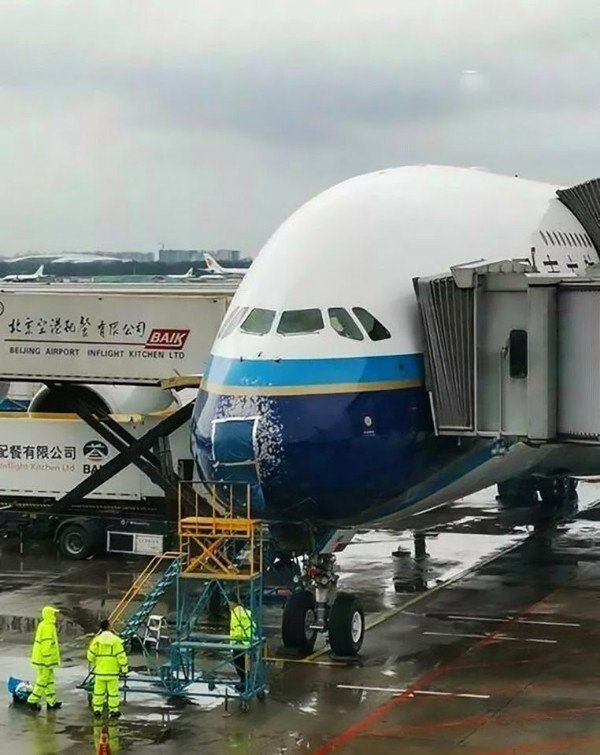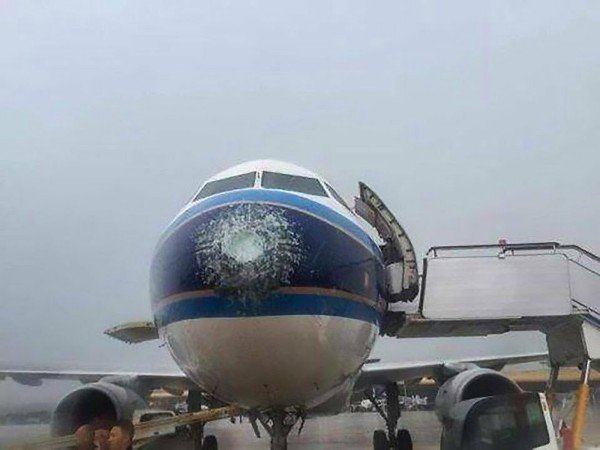 No one was injured during the hailstorm scare ,according to China Southern Airlines. Passengers on the flight said it felt like a 'roller coaster' during the storm.
Beijing airport was forced to cancelled 25 per cent (or 160) of scheduled flights due to the severe weather conditions.