Lamborghini Builds It's 8,000th Huracan In Just 3 Years.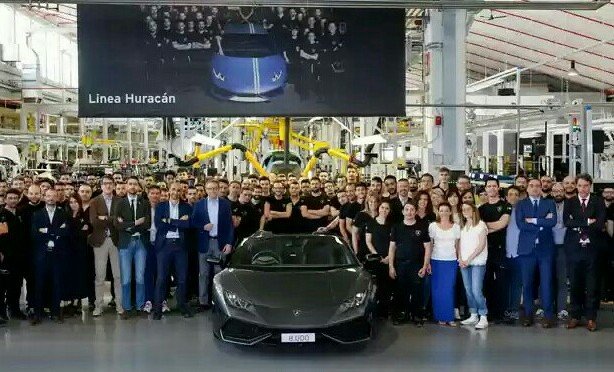 It's been only 3 Years since Lamborghini commenced building of its Huracan and has just manufactured its 8000th model.
The Huracan that made this feat is a Spyder finished in Grigio Lynx and bound for the United Kingdom. Lamborghini records a consistently improving sales where in 2016,a total of of 3,457 vehicles were sold.
Obviously, the Huracan is performing better than the Gallardo as it took Lamborghini 10 years to sell 14,022 Gallardos. At this rate, Lamborghini could sell over 25,000 Huracans before it's successor arrives, an unprecedented figure in its 54 year history.
See Related Post: King Oluwo of Iwoland Shows Off His Lamborghini Murcielago (Photos)