Lewis Hamilton Breaks Michael Schumacher's 14-Year Record As He Hits 92 Wins In Formula 1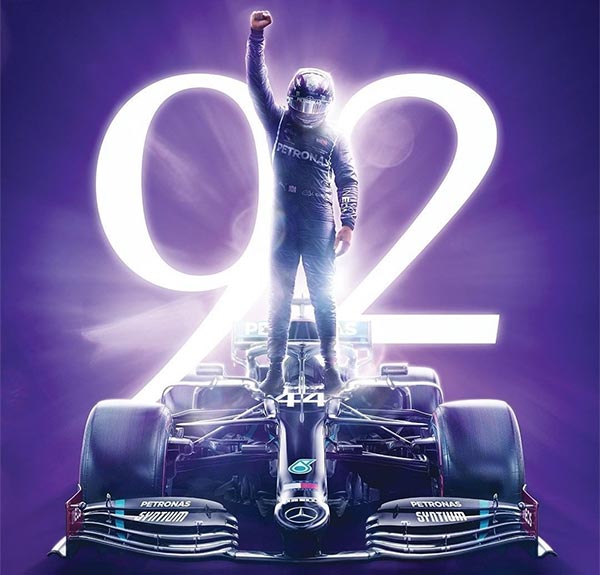 Lewis Hamilton has recorded his 92nd F1 wins.
His victory, however, makes him become the all-time leader with 92 Formula 1 wins exceeding Schumacher's 91 wins.
After overcoming a shaky start in the first few laps of the Portuguese Grand Prix, Lewis Hamilton has become the all-time leader with the most career F1 victories. The British driver, who races for Mercedes hit that milestone of 92 wins, edging the legacy of Ferrari ace Michael Schumacher who's held the record for 14 years. Hamilton previously tied Schumacher's record earlier in October at Nurburgring.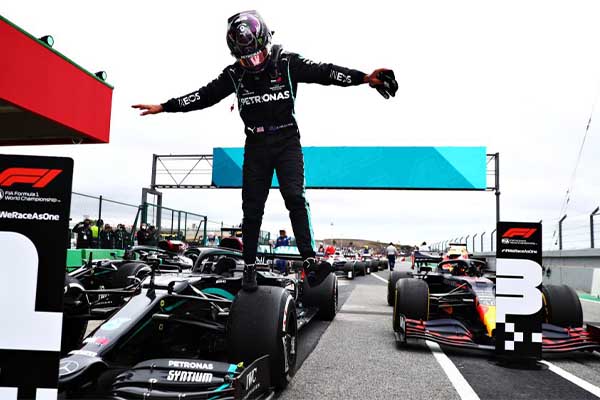 With light rain moistening the action at Algarve International Circuit and running on medium tires, Hamilton started from the pole position cleanly enough but struggled with traction in the first few laps. After being overtaken by teammate Valtteri Bottas and McLaren rival Carlos Sainz, tire wear gradually worked in his favor.
That's when Hamilton started setting multiple fastest-lap results. He finally got by Bottas after 20 laps for the top spot. Bottas finished second, followed by Red Bull's Max Verstappen to round out the podium lineup.
Even with an all-time record under his belt, Hamilton is setting sites on yet another F1 Driver's Championship.