Loaded Truck Runs Into Drainage At Isolo-Ejigbo Road, Lagos (PHOTOS)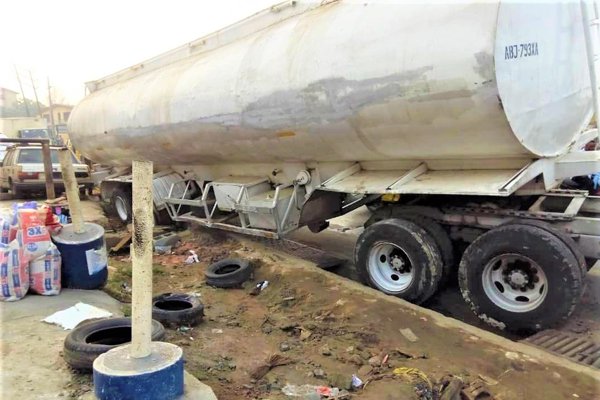 Earlier today, a loaded truck ran into a drainage along the Isolo Inward Ejigbo road, Lagos.
The accident occurred within close proximity to the General Hospital, Isolo.
It took the intervention of offcials of  LASTMA to bring vehicular traffic to order.
Officials of LASEMA Response Unit (LRU) later visited the scene to rescue the affected truck.