A Car Tuning Company Is Building A Monstrous Range Rover 6×6 Pickup (Photos)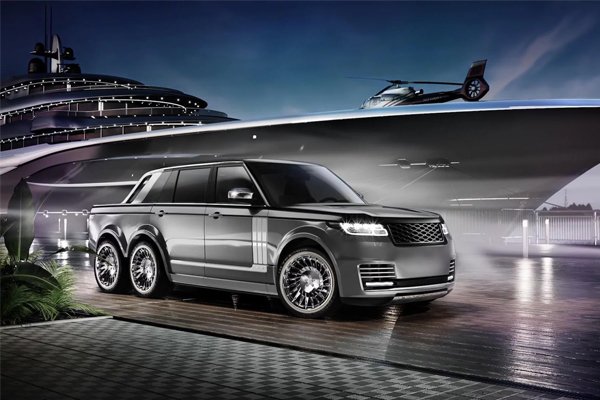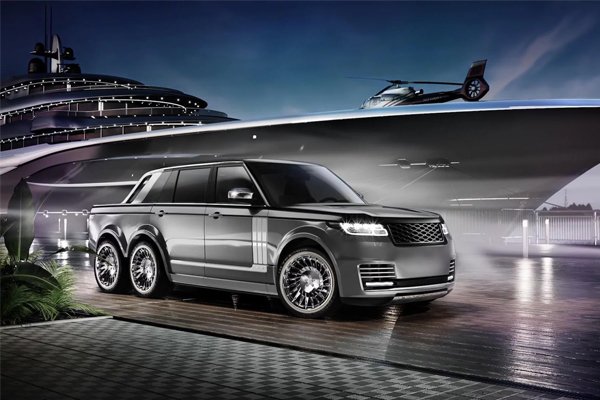 A Berlin based German tuning company named "T.Fotiadis Design" plans to create a monstrous Range Rover 6×6 pickup which will have three axles and six wheels. This amazing ride will be a major competitor to this type of Floyd Mayweather's N370m Mercedes Benz G63 AMG 6X6 Truck.
The 6 wheeler will be 6 meters long with all the cool quirks of the Range Rover SUV. Obviously, car enthusiasts can't wait to spot one coasting down the road. However, y'all have to wait till September when the vehicle will be launched at Monaco Yacht Show. It is expected to come with 3 engine options with the Jaguar Land Rover 5.0-liter supercharged V8 being the top of the range.
Fotiadis said "It is designed to be a superyacht tender. Until now, superyacht owners arrive at the dock aboard their 30-foot tender limos and then have to use Maybach or Rolls-Royce to get around town. The SLT is a vehicle dedicated specifically to the yachting world and style ambassadors."
See more photos…