Man Receives Car Gift After Trekking For Governor Bala Mohammed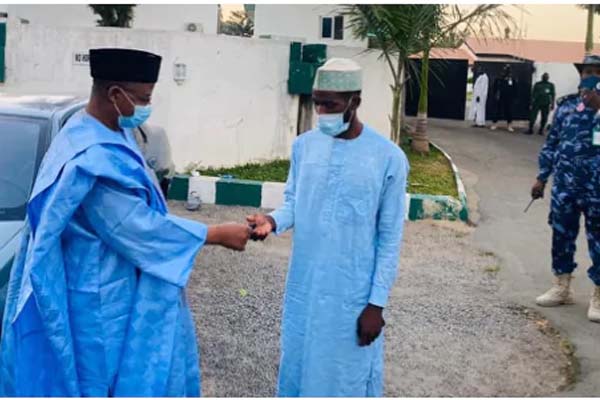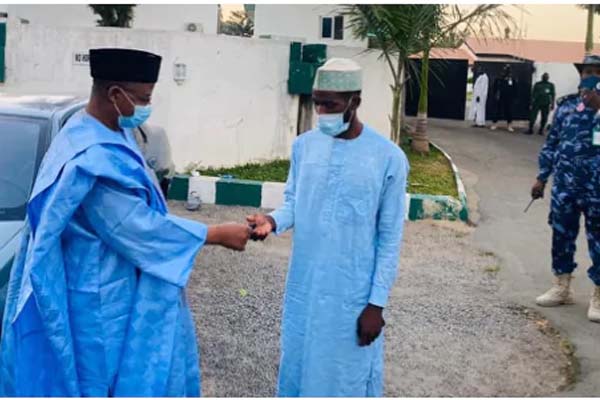 A Nigerian man has displayed his love for Governor Bala Mohammed of Bauchi state. He did this by trekking for him all the way from Sokoto
Mustapha Yusuf said he decided to trek for Governor Bala Mohammed because of the success he has achieved in the state.
The governor appreciated the middle-aged man by gifting him a brand new Peugeot 406. The middle-aged man said he embarked on his trekking journey because of the governor's developmental projects and to inspire him to do more.
Yusuf said the governor's developmental projects are numerous and the latter has assured of his administration's commitment towards restructuring the state.
The 406 Peugeot was presented to Yusuf by Governor Mohammed, who stated that Bauchi is known for its hospitality and generosity. Mustapha Yusuf, who commended Governor Bala Mohammed received a brand new car gift.
The Peugeot 406 is an old sedan that debuted in 1996 all through 2003. It was very popular in Nigeria back then as the armed forces used the car. The Peugeot 406 was available in a coupe and wagon also with numerous engines to choose from. The most popular engine variants were the 2.0-litre (4 cylinders) and the 3.0 V6. Both engines were mated with a 4-speed automatic and a 5-speed manual transmission. All come with standard 406s were the front-wheel-drive system. Just to add, the Peugeot 406 was at a time assembled in Nigeria. Peugeot Automobile Nigeria (PAN) was responsible for the assembly of Peugeot cars.