Mansory Coastline : Mansory Releases The Wildest Rolls-Royce Cullinan SUV Yet
Mansory Coastline is German tuner's latest creation, and it is based on the Rolls-Royce Cullinan SUV. Mansory plans to make just 8 copies of the heavily customized SUV.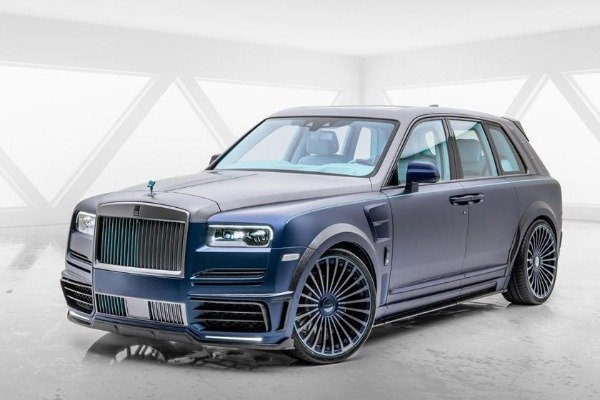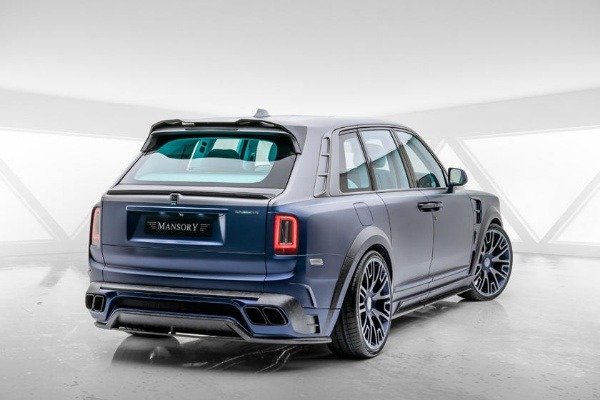 One of the wildest creations that German tuner Mansory planned to show off at the 2020 Geneva Motor show is this Rolls-Royce Cullinan-based SUV dubbed the Mansory Coastline.
The Mansory Coastline, the tuner's take on the Cullinan, features one of the craziest interiors you will ever see on a SUV.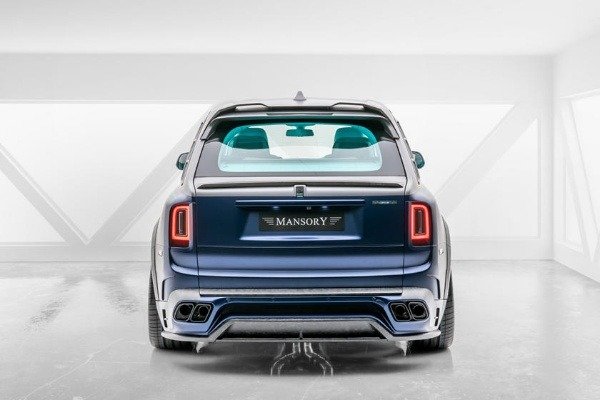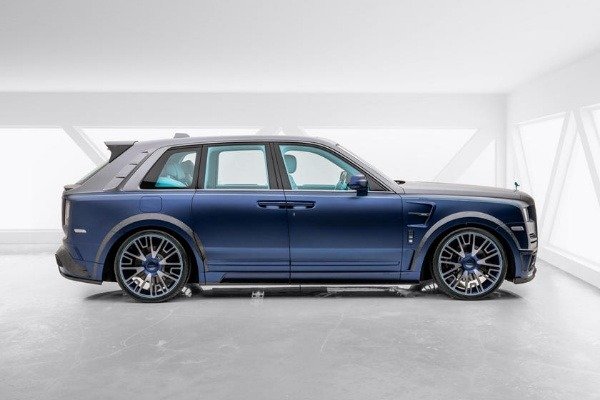 The customizations can be felt on both the interior and exterior of the high-riding SUV.
On the outside, the carbon fiber lightweight hood, quad exhausts, multiple spoilers, and a flashy set of wheels, are telltale signs this isn't a standard Cullinan.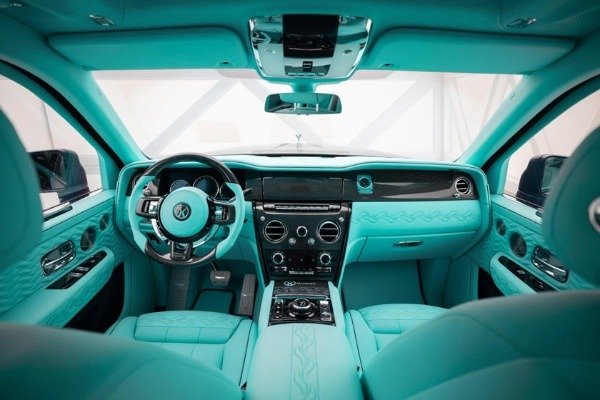 Even the iconic Spirit of Ecstasy hood ornament on the Mansory Coastline also gets a turquoise upgrade.
Finishing off the styling is a two-tone paintwork in matte "Oceanblue" and a contrasting "Secret Silver" finish.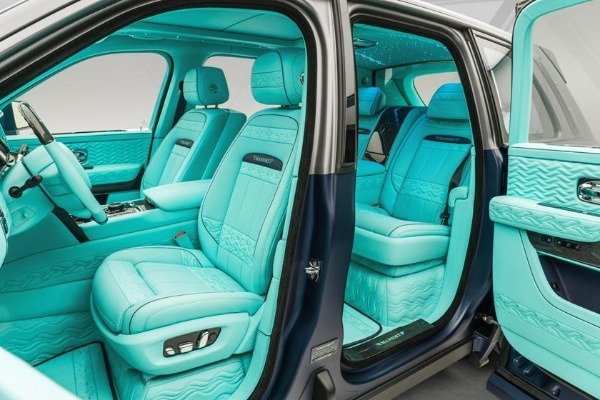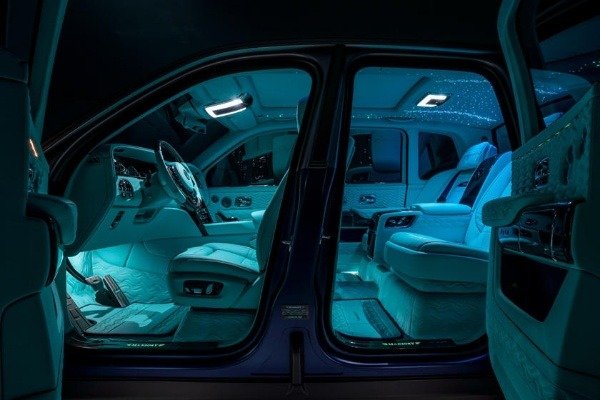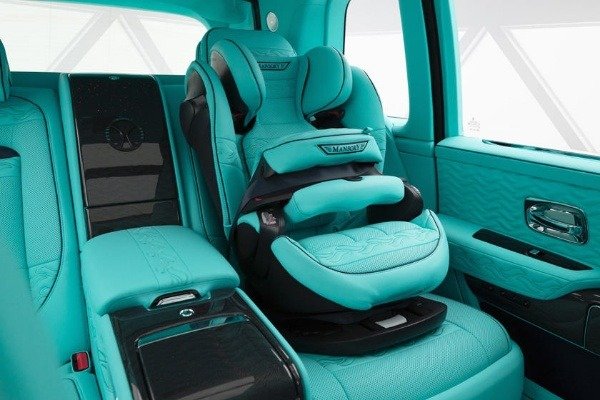 Inside, the SUV is finished in Mansory-branded designs. These includes the seats, which gets a turquoise leather.
Powering the Mansory Coastline is an uprated Cullinan's 6.75-liter twin-turbo V12 engine. This engine boost the power from 563 hp to 601 hp, making the Coastline more potent than a Cullinan Black Badge.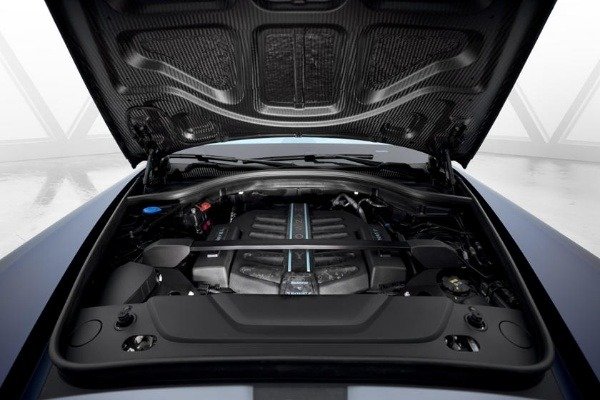 These upgrades allows the Mansory Coastline to do a 0-62mph in five seconds and a top-speed of 174 mph.
Mansory plans to build just 8 copies of the SUV. But the German tuner, known for creating opulent and expensive cars, didn't reveal the cost of Coastline package.
Remember, the standard Cullinan from Rolls-Royce starts at $325,000. But bespoke options could push it to an average order from Rolls-Royce price of $600,000.