Many Feared Dead As Train Crushes Danfo Bus In Agege, Lagos (Photos)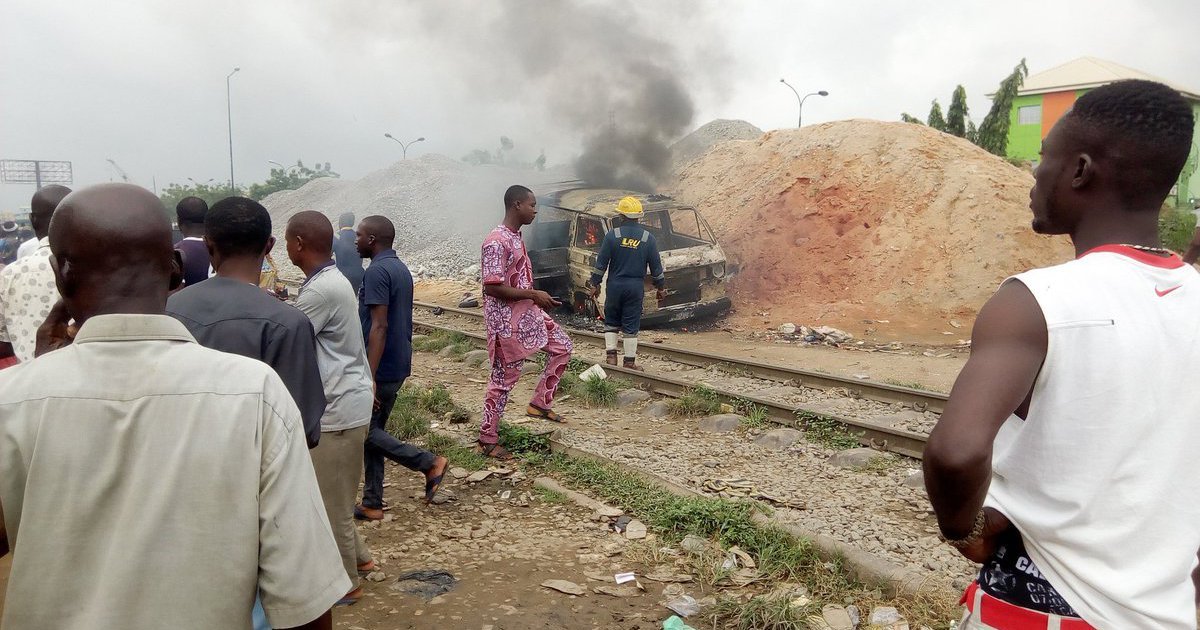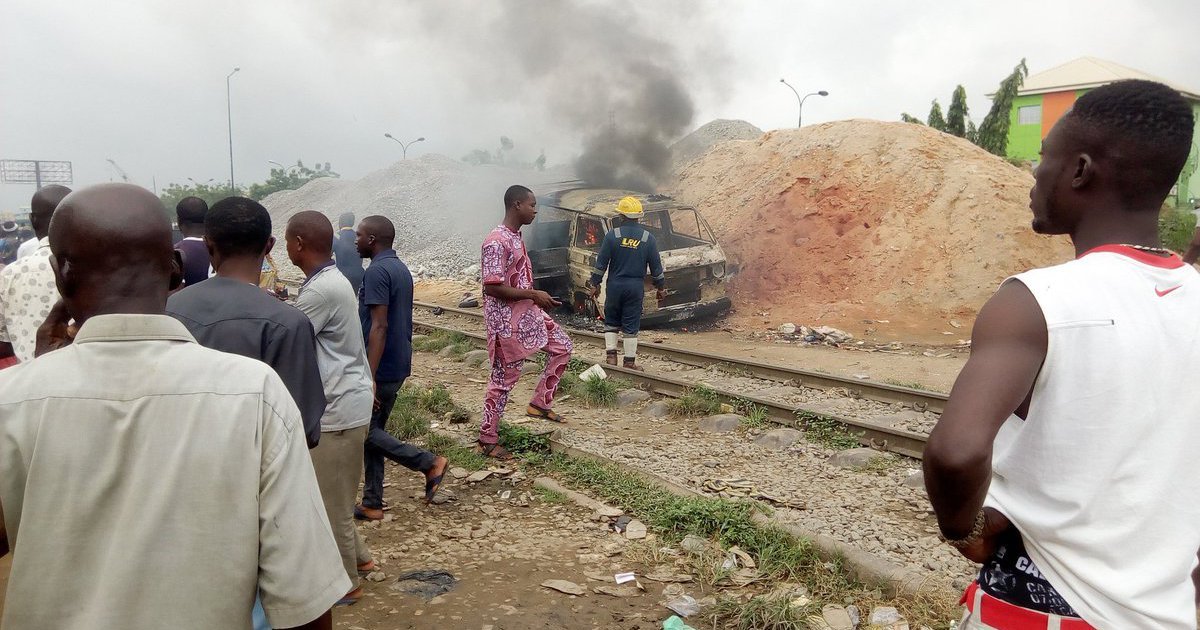 Tragedy struck earlier today at Agege area of Lagos state. It happened when a train crushed a commercial bus commonly referred to as "danfo".
Eye witnesses  reported that the train derailed from its track in order to avoid a collision with the commercial bus that parked on the railway track. The reason why the bus driver  parked his bus close to the railway track is yet to be determined.
On sighting the stationary danfo on the train track, the train driver started blaring his horn to send message across to the bus driver to drive the bus off the track.
However, and ostensibly due to panic,  the driver could not drive his car out the way. Instead, he reversed which led to the collision with the oncoming train.
Many are feared dead.  Several people who hung on top of the train fell off and were injured as a result of the impact from the train's collision with the danfo.