₦82m McLaren 570S Sports Car Destroyed After Crashing Into VW Golf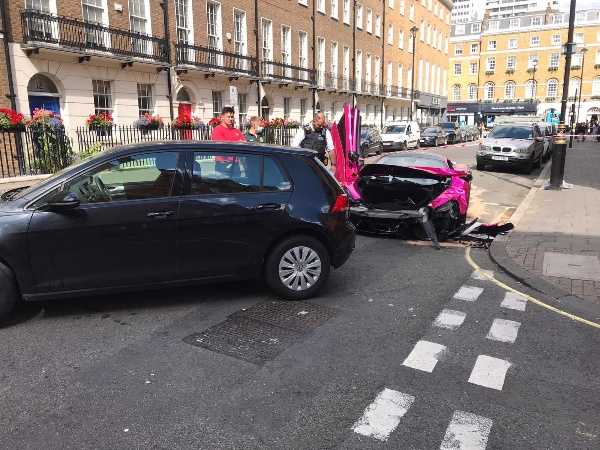 A 562 horsepower McLaren 570S worth ₦82m has been wrecked after crashing into a cheaper and studier VW Golf in central London.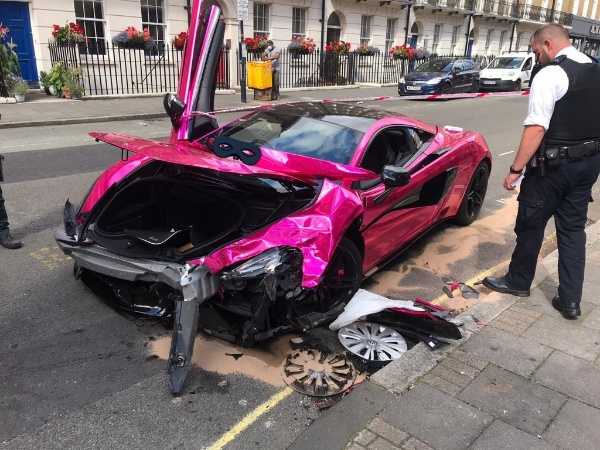 A bright pink McLaren 570S sports car has been wrecked after crashing into a VW Golf hatchback in central London last week.
According to London Fire Brigade borough commander for Camden, who recently shared the news, the driver of the Mclaren lost control of the supercar in an area that has a 20mph (32 km/h) speed limit.
Writing on its Twitter handle, London Fire Brigade borough commander, said :
"We go to many incidents involving crashed vehicles but not that many where one of those vehicles is a McLaren 520 #supercar.
Crews from #Euston attended this RTC on Montagu Mansions #Marylebone last week to make the scene safe after a driver lost control."
Images shared on social media showed a totaled 570S with a mangled front end and a smashed headlights that were scattered around the area. It seems the front wheels were also damaged in the crash.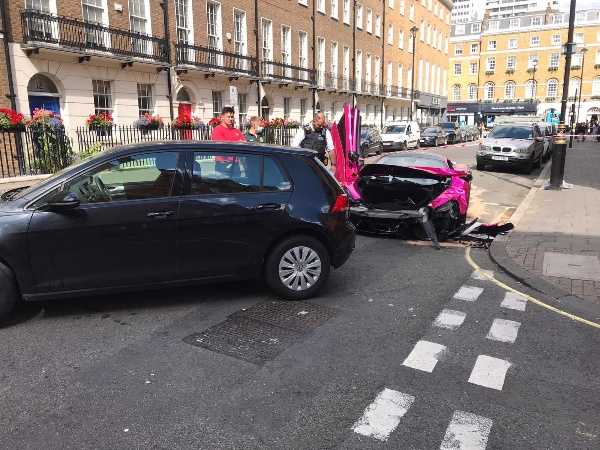 The cheaper and studier Volkswagen Golf is not spared from the crash as it was reported to have lost two of its hub caps.
Car crashes seem to be normal occurrences to supercar owners due to their inabilities to tame the massive horsepower in their fast and expensive rides.
Just last week, we reported a $4 million ( or about ₦1.5 billion) crash involving a Bugatti Chiron, Porsche 911 And Mercedes C-Class in in Switzerland.
Want to know more about the McLaren 570S ?
The two door sports car is priced between $195,000 (₦75.4m) for the coupe and $211,300 (₦81.6m) for the Spider, excluding destination and clearing charges in Nigeria.
The two-seater's 3.8-litre twin-turbocharged V8 engine churns out 562 horsepower. It can accelerate from 0–62 mph (0–100 km/h) in 3.2 seconds. It has a top speed of 204 mph (328 km/h).