Mercedes-AMG Teases Most Powerful GT73 Sedan With 800Hp (Photos)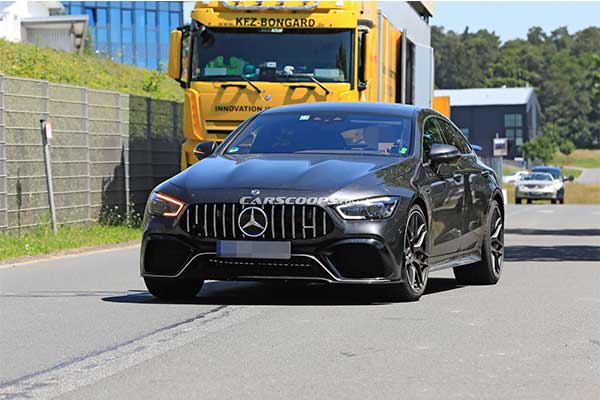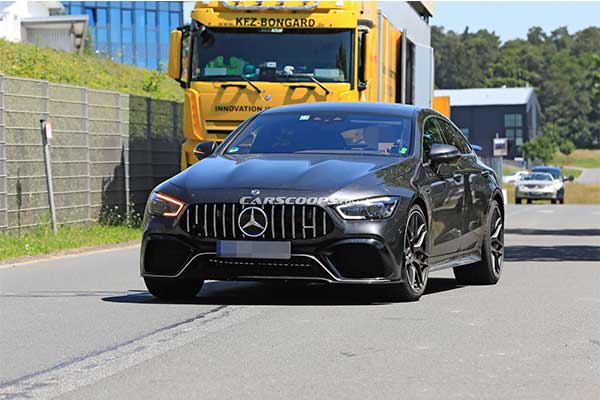 Mercedes-Benz is looking to break all barriers with their most powerful model yet in the GT73 which was testing. The testing took place at a Mercedes-Benz facility in Nurburgring. This is the most powerful production AMG model ever built. Although it still looks like the current GT63, the GT73 will be a plug-in-hybrid with 2 motors powering it. This new beast is expected to be unveiled before the year-end and its the brand's 2nd most anticipated vehicle after the S-Class.
The overall aesthetic of the vehicle still remains the same but it seems the charging port is hidden in the camouflage. Under the hood, it is expected that the 4.o-litre twin-turbo V8 will remain alongside the electric motor. The electric motor will be mounted at the rear and an All-Wheel-Drive system will be integrated. Both engines will crank the GT73 to as much as 805hp which is almost supercar power range. This put its closest rival the Porsche Panamera Turbo-E hybrid with 680hp to shame.
As usual with all that power comes with acceleration and the GT73 has a lot. It will do 0 to 60 in less than 3 seconds which will make it faster than some supercars that worth twice its price tag. The car will also be capable of driving for a limited distance on electric power alone.