Mercedes-Benz Teases 2nd AMG Electric Vehicle In The EQE 53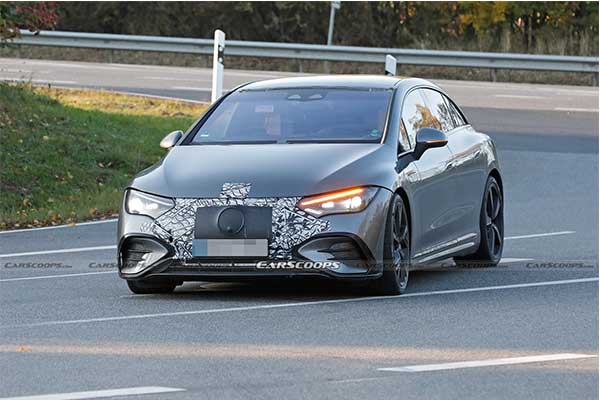 Mercedes-Benz's AMG division isn't taking its sweet time with the development of new dedicated electric vehicles. After launching a hardcore version of the Mercedes EQS during September's Munich auto show, the Affalterbach tuner is now readying its next EV based on the Mercedes EQE which also debuted at the Munich show.
The latest spy photos also give us a first look at the EQE 53 with three different wheel/tire combinations. Besides the multi-spoke design we have already seen, the electric sports sedan was spotted wearing a new set of five-spoke wheels that look quite aggressive combined with the clean lines of the aerodynamic bodywork.
Mercedes-AMG, of course, has not provided the public with any information about the model's potential performance numbers. However, it did hint at it when it launched the EQE – saying that future performance versions would arrive with around 671 horsepower (500 kilowatts). That's a hefty amount of grunt, though it's below that of the range-topping AMG EQS with its 751 hp (552 kW) on tap.
The Mercedes-AMG EQS 53 paved the way for the performance variants of the EQ range and the smaller but closely related EQE 53 will follow on the same road. After all, besides looking similar it is based on the same platform and will most likely borrow more parts from its larger and more expensive sibling.