Is This The Most Monstrous Truck In Nigeria? (Video)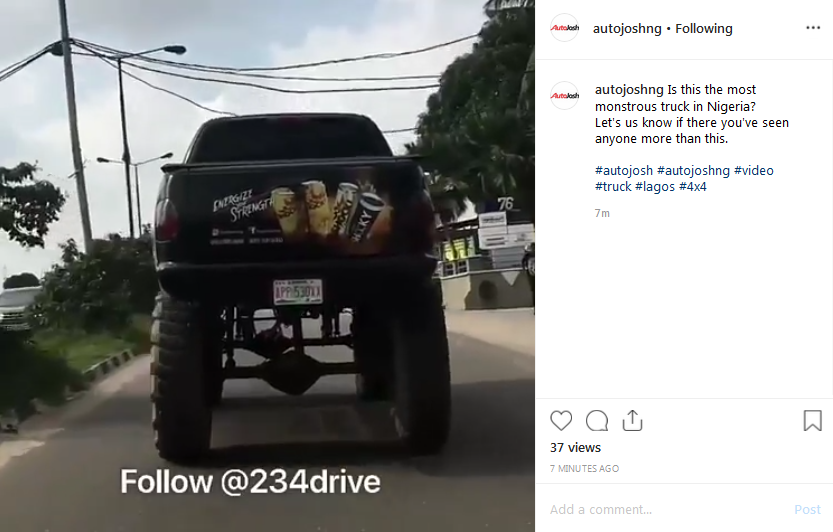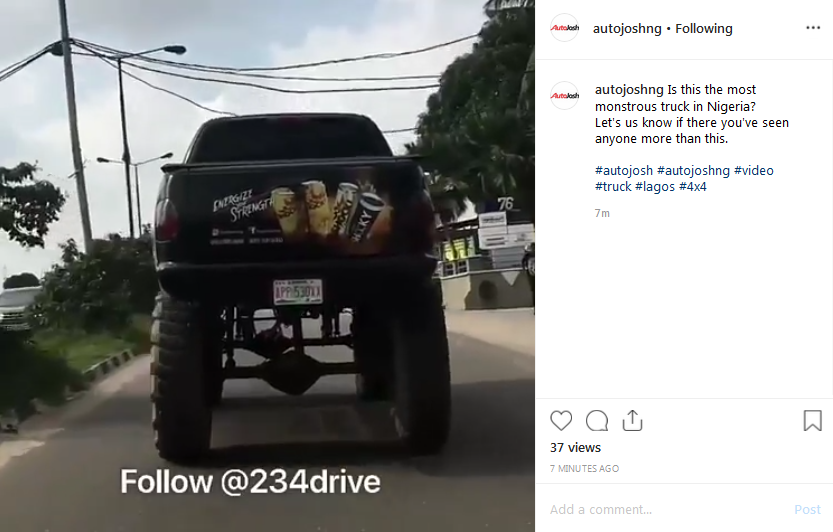 This monster truck is undoubtedly a car that fits most of our terrible Nigerian roads. You won't be bothered with flooded roads if it should rain. No pothole on the road will intimidate you, and the danfo drivers will accord you some respects. Other drivers may even feel intimidated by its size and may not get too close to it.
A monster truck is a specialized truck with a heavy duty suspension, four-wheel steering, and oversized tyres constructed for competition and entertainment uses. They are originally created by modifying pickup trucks and Sport Utility Vehicles (SUVs).
This particular monster truck was spotted majestically moving in Lagos state of Nigeria.
Have you seen a truck more monstrous than this in Nigeria? Kindly let us know using the comment section.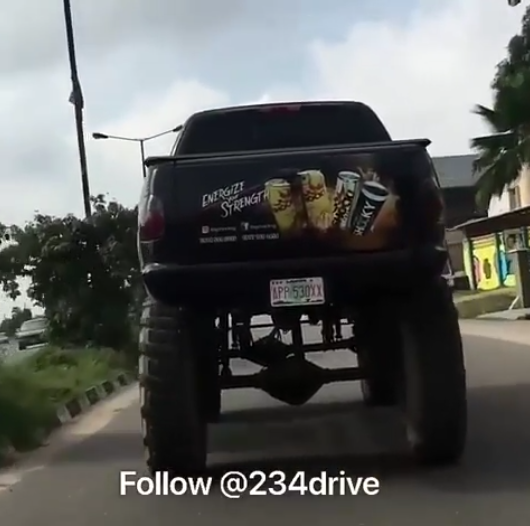 Watch the video below;