The 10 Most Expensive SUVs In The World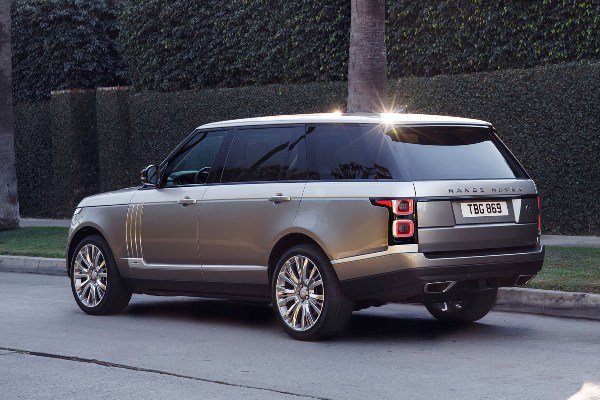 There are lots of cars in the world. Sport Utility Vehicles (SUVs) are among the cars that stand out when compared to the rest. Everything is just extra for them; the size of the engine, the space in the car, the towing capacity, the higher ground clearance, bigger fuel tank and lots more. We won't fail to mention they also guzzle fuel when compared to some other car body types.
If terminologies like hatchback, estate, coupe, sedan sounds confusing to you, take out time and read our post on the 8 Various Types of Cars Based on Their Body Style. You'll be more informed after reading it.
Out of all the SUVs produced in the world, 10 of it rank high in the food chain because of their cost prices and they are not just for anybody to own.
SUVs are renowned for their incredible power, comfort, presence and technology. Even though their sizes are massive and they weigh much, they have the capacity to speed just like sports cars. These most expensive SUVs are the type of cars you'll be driving and wouldn't want to reach your destination because of driving pleaasure.
These massive and expensive SUVs attract more duty charges in case you plan buying and shipping them into our dear country Nigeria.  At Autojosh, you can check the import duty of more than 3000 cars using our Import Duty Checker.
What are the 10 most expensive SUVs in the world?
Below are the top 10 most expensive SUVs in the world.
10. Cadillac Escalade Platinum ($110,000):
Americans will always find a way of raising their shoulders high. This Cadillac Escalade Platinum is most expensive of the American SUVs. It's the only SUV competing to keep up with other SUv giants all around the world.
It comes with a 6.2-liter V8 engine that is capable of generating 420hp. The massive American SUV can jet from 0-60 mph in 6 seconds.
It will comfortably accommodate 7 passengers.
The interior is another reason why the car is this expensive. Comes with wood panels and premium quality leather.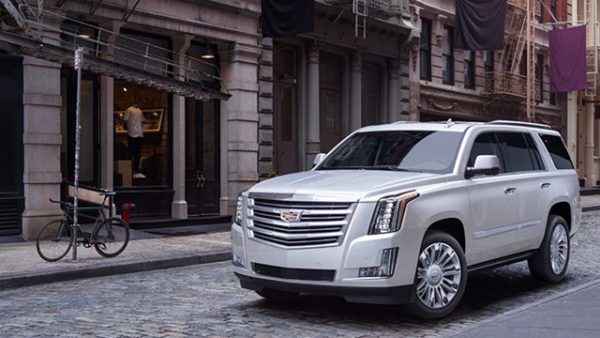 9. Lexus LX 570 ($110,500):
This is a masterpiece by the Japanese automaker Lexus. Everything about this car is sweet. The front grille, headlights, tail lights, even the rims will definitely catch your attention.
This Lexus LX 570 SUV can effortlessly tow 3 tones without even roaring like an aggressive lion.  With its 5.7-liter V8 engine that can spit out just 380 hp. It can speed from 0-60 mph in 7.5 seconds.
Unlike every other most expensive SUV, its impressive fuel economy is worth mentioning. The interior is one of the most luxurious ever manufactured by Lexus. It can comfortably sit 8 people.
Lexus did a great job.
E-money buys 2017 Lexus Lx570 which cost N50 Million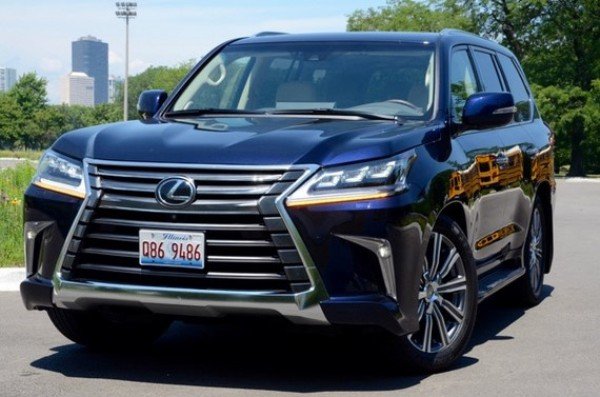 8. BMW X6M ($114,000):
This is not the regular BMW X6, the X6M comes with an "M badge" which separates the regular X6 and X6M.
This is one of the fastest SUVs in the world. It can jet from 0-60 mph in just 4.2 seconds. It is powered by a Turbocharged V8 engine and is capable of producing 567hp.
It's a compact SUV and not fully body size SUV. It can comfortably carry 5 passengers. It's a beautiful machine that won't be afraid of racing several cars.
The Best Of What Gospel Singer Frank Edward Drives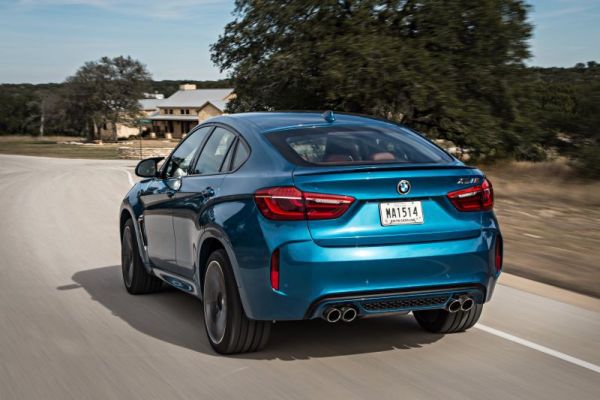 7. Mercedes Benz GLS 63 AMG ($136,000):
Mercedes Benz simply wants to offer the best or nothing.
The GLS 63 AMG is the biggest SUV in Mercedes history. As big as the SUV is, it is still remarkably fast. The car as big as it is can jet from 0-60 mph in 4.6 seconds. That's breathtaking! The secret behind this fast acceleration can be traced to the engine. It's a 5.5-liter V8 Bi-Turbo engine which produces 577 hp.
The full size SUV can comfortably sit 7 passengers and the interior as you would expect is luxurious.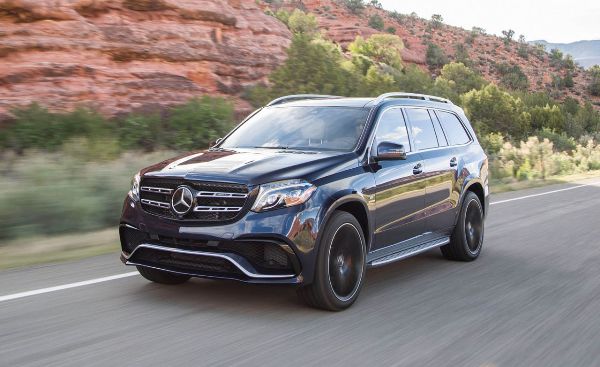 6. Porsche Cayenne Turbo S ($182,000):
This Porsche Cayenne Turbo SUV is so fast that it rivals any SUV and most other sports car for speed, quality and performance. The car is often times dubbed as the sports cars of SUVs.
It goes from 0-60 mph in just 4 seconds and it's powered by a 4.8-liter twin turbo V8 engine capable of producing 520 hp. It spits out such power without going above 4000 rpm.
The Turbo S is the master of all Cayennes, hence, worth the price.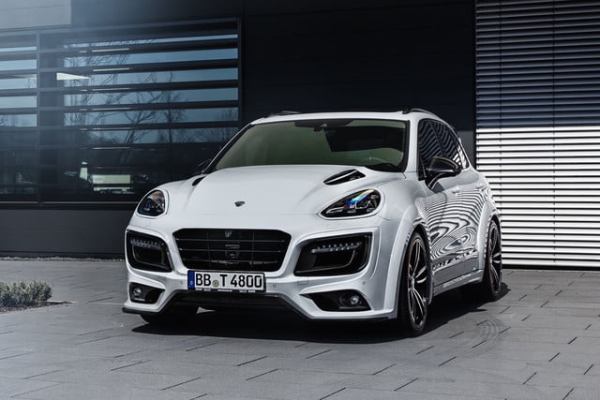 5. Lamborghini Urus ($232,000):
Lamborghini Urus is the very first SUV ever manufactured by Lamborghini.
The truck is powered by a 4-liter twin turbo V8 engine which generates 650 hp. It can go from 0-60 mph in just 6.3 seconds.
Few weeks ago, Cardi B got a Lamborghini Urus from her hubby as birthday gift, you can check it out here.
10 Interesting Things You Didn't Know About Lamborghini
4. Mercedes Benz G65 AMG ($252,000):
This is the second Mercedes Benz SUV to make this list.
The boxy Mercedes Benz G65 SUV simply stands out wherever it lands. Even though the body structure of the car is not very sleek, it's still very classy. The comfort and convenience packages in the car is wonderful coupled with the audio and entertainment system.
It can go from 0-60 mph in just 5.3 seconds. Under the hood of this SUV is a 6-liter V12 Bi-turbo engine which is hand-built and is capable of producing 621 hp. It's a very powerful car.
Mercedes Benz Reveals Its Top 5 Most Luxurious Models Ever Made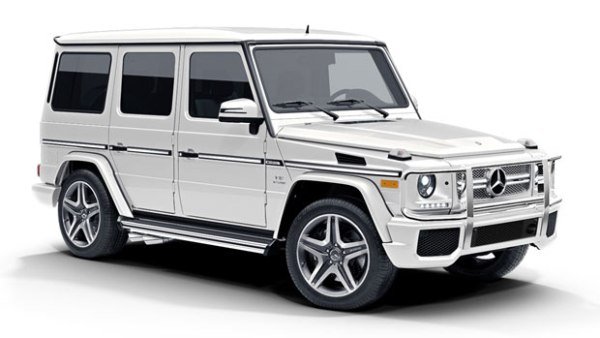 3. Range Rover SV Autobiography ($270,000):
This is another masterpiece by the British automaker Land Rover.
This Range Rover SV Autobiography is still one of the best off-road SUV one can buy today. It is powered by a 5-liter V8 engine capable of producing 557hp. It can jet from 0-60 seconds in just 5 seconds. This was one of the SUVs that raced during the 2018 Bimmerfest.
This N120m 2019 Land Rover Range Rover SV Coupe Is The Most Luxurious 2-Door SUV You've Ever Seen (Photos)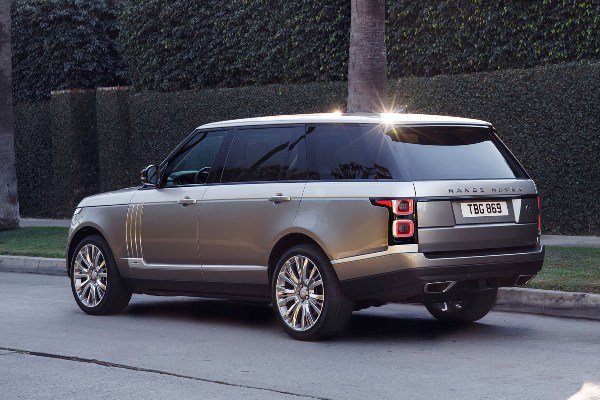 2. Bentley Bentayga Black Edition ($390,000):
This is one of the Beasts among the numerous SUVs in the world. This car is a full time All-wheel-drive and comes with air suspension. It offers one of the best road transport experiences. It is powered by 6-liter Twin Turbo W12 engine and it produces over 600 hp and can jet from 0-60mph in just over 4 seconds. Find out the reasons why Nigerians will buy the N160 million 2017 Bentley Bentayga here.
Nigerian Corper Poses With His N108 Million 2018 Bentley Bentayga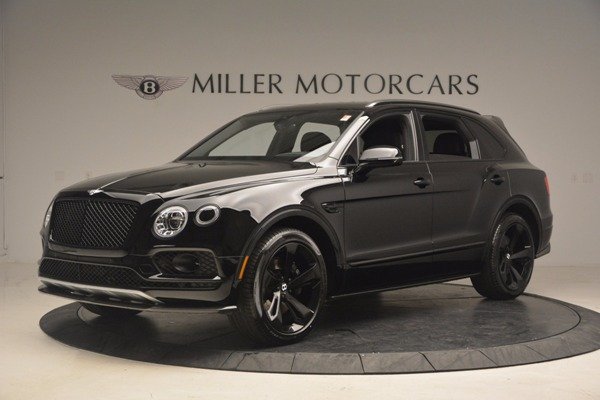 1. Rolls Royce Cullinan ($425,000):
Rolls Royce over the years has taken the first spot when it comes to luxury. In other words, we can say Rolls Royce is the king of all luxury cars. you can read the 15 Amazing facts you didn't know about the luxurious Rolls Royce Brand here.
The Rolls Royce Cullinan maintains the pride of the British prestige. It is named after the largest flawless diamond ever found.
It is powered by a 6.7-liter Twin Turbo V12 and is capable of outputting 563 hp. The car comes with one of the most expensive upholstery in the world.
A Sheikh Has His Rolls Royce Cullinan Already Delivered Even Before It Was Unveiled. He's The Real Baller