10 Interesting Things You Didn't Know About Lamborghini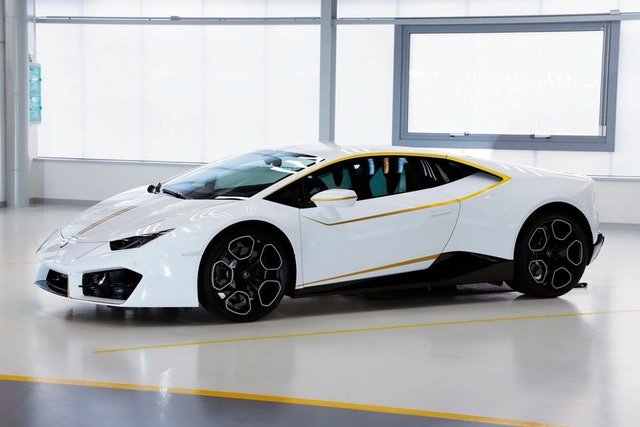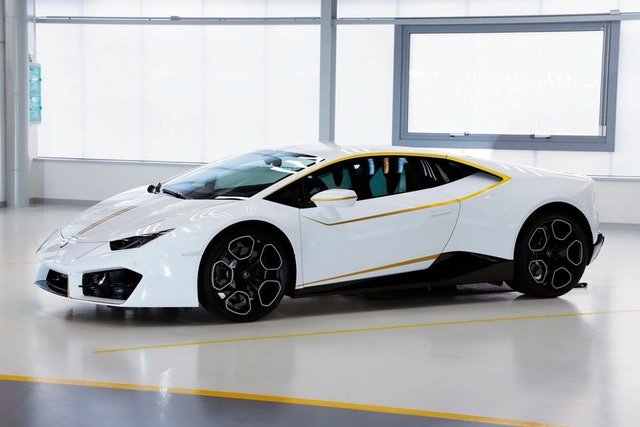 Lamborghini is an Italian brand and manufacturer of luxury sport cars and SUVs. They don't produce cars that just anybody can buy and drive. You have to be a master in the game you play to be able to buy one of their cars. The likes of kanye West, Cardi B, Chris Brown and Floyd Mayweather are proud owners of Lamborghini cars.
Even if you can't buy it yet, there are amazing and interesting thing you may not have known about them for a while now. Take your time to find out below.
10 Interesting things you didn't know about Lamborghini
1. Lamborghini was established in 1963 by an Italian man named Ferruccio Lamborghini.
He was a very wealthy Italian entrepreneur and manufacturing magnate.
He had a very good and mechanical mind that led to the design of the varying range of the luxurious automobile.
2. Volkswagen bought Lamborghini in 1998.
In the early 1970s, Lamborghini experienced a lot of difficulties. This led to the company falling into various hands until Volkswagen came into the picture in 1998.
The company didn't stabilize until it was bought by Volkswagen. Lamborghini was placed under the Audi division.
3. Lamborghini decided to start building cars after being insulted by Enzo Ferrari.
Lamborghini made up his mind to start building cars after he got insulted by Enzo Ferrari. Ferrari and Lamborghini have been rivals and this goes all the way back to the beginning. When Lamborghini was still making tractors, he spent his money to purchase a Ferrari – Ferrari 250GT. He had a continuous problem with the clutch of the car which was frustrating for him. He decided to go meet Enzo.
Enzo told him the problem was not with the car but the driver. He also told him to focus on his tractors and not cars. Oga Lamborghini took this as a challenge and decided to build his own car with a v12 engine.
American Rapper Offset Buys Cardi B Lamborghini Urus To Mark Her 26th Birthday
4. The Lamborghini logo and several car names were inspired by bull fighting sport.
Ferruccio was very interested in the sports of bull fighting. In 1962, Lamborghini visited the ranch of Don Eduardo Miura who was a breeder of Spanish fighting bulls and was greatly inspired by the bulls there. There and then, he decided that he would name one of his Lamborghinis after "Miura".
Majority of the Lamborghini car models like Gallardo and Murcielago were named after famous bulls.
Cardi B And Hubby Offeset Show Off Their Matching Lamborghini Aventador
5. The Lamborghini Veneno is one of the most expensive and rarest cars in the world.
Lamborghini introduced their Veneno coupe supercar in 2013 at the Geneva Auto show. The first production was limited to just four. Three offered for sale and one placed in a Museum.
Those who bought the three were specially selected and they paid a whooping sum of $4 million. At the end of 2017, just 12 Venenos were on the road worldwide.
6. Lamborghini made a special golf cart for the Vatican.
The cart was made with special bulletproof glass. It was used to transport Pope Johnpaul II around the Vatican City.
It's now housed inside the Ferruccio Lamborghini family museum in Funo di Argelato, Italy.
Tekno All Swagged Up With A Lamborghini Aventador (Photos)
7. It takes about 130 people to hand-craft the Murcielago SV. The entire car is made of carbon fibre, except the steel roof and the doors.
8. Lamborghini donated cars to Italian state police for fast transport of donated organs.
9. Lamborghini engines are used for powerboat racing. Some of their engines end up in powerboat.
10. Lamborghini started as a tractor company. They later narrowed their focus to just Luxury.