"Mr. Bean": See The Kind Of Cars That This Funny Man Owns (PHOTOS)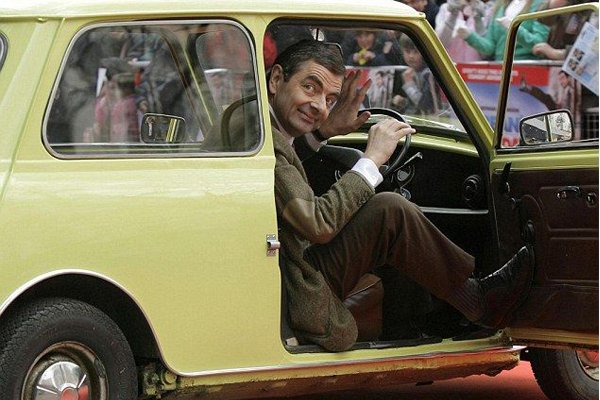 Rowan Atkinson is an English actor, comedian and screenwriter. He achieved international fame playing the character "Mr. Bean" in comedies.
Mr. Bean is considered as one of the funniest actors in the world.
One of the major fascination and interest of this very successful actor is cars.
The comedian has spent a fortune on a huge vintage and classic car collection fetish that includes Aston Martins, Audi A8, Mercedes-Benz 500E, Bentley Mulsanne, Honda Civic Hybrid, Lancia Delta Integrale, Rolls Royces and McLaren F1.
Atkinson also has a fascination for Lorries. He holds a category C+E (formerly "Class 1") lorry-driving license, gained in 1981.
His lorry-driving skill particularly came in handy when making movies. For instance, in 1991, he starred in the self-penned "The Driven Man", a series of sketches featuring Atkinson driving around London trying to solve his obsession with cars, and discussing it with taxi drivers, policemen, used-car salesmen and psychotherapists.
He is also a lover of car racing. He appeared as racing driver Henry Birkin in the television play "Full Throttle" in 1995.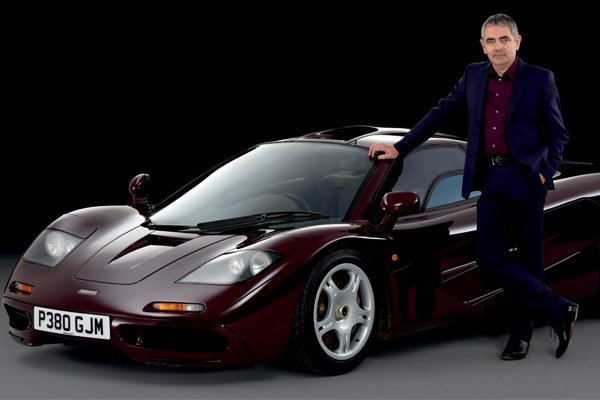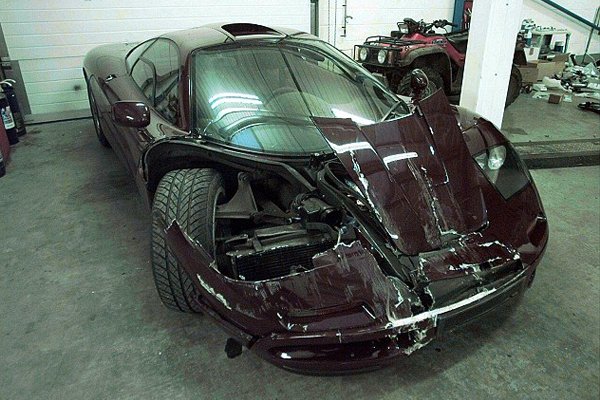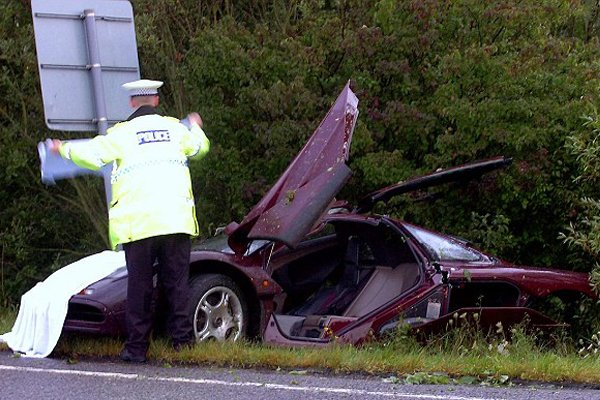 From 1997 to 2015, Atkinson owned a rare McLaren F1. In October 1999, the car was involved in an accident in Cabus, near Garstang, Lancashire, with an Austin Metro.
August 2011, again this same car was damaged in a serious crash and it caught fire after Atkinson reportedly lost control and hit a tree.
That accident caused significant damage to the vehicle, taking over a year to be repaired and leading to the largest insurance payout in Britain, at £910,000.
In July 2001, Atkinson crashed an Aston Martin V8 Zagato at an enthusiasts' meeting, but walked away unhurt. This was whilst he was competing in the Aston Martin Owners Club event, at the Croft Racing Circuit, Darlington.
Strangely, for an exotic and luxury car collector, Mr. Bean does not own or even like Porsches.
According to him, "I have a problem with Porsches. They're wonderful cars, but I know I could never live with one. Somehow, the typical Porsche people — and I wish them no ill — are not, I feel, my kind of people."
"Mr. Bean" is estimated to be worth about 65 million Pounds.