Watch Drivers and Pedestrians Run For Their Lives As Soon As A Fuel Tanker Fell On Otedola Bridge Today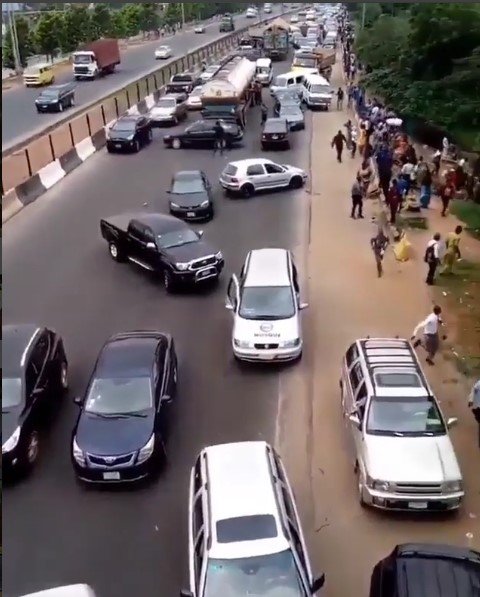 This is a clear illustration of the saying – Once beaten, twice shy.
This happened today on the Otedola bridge of Lagos as soon as a fuel tanker fell. You can see how everybody started running helter-skelter for their dear lives. Cars can be seen making sharp u-turn and speeding off to the opposite direction.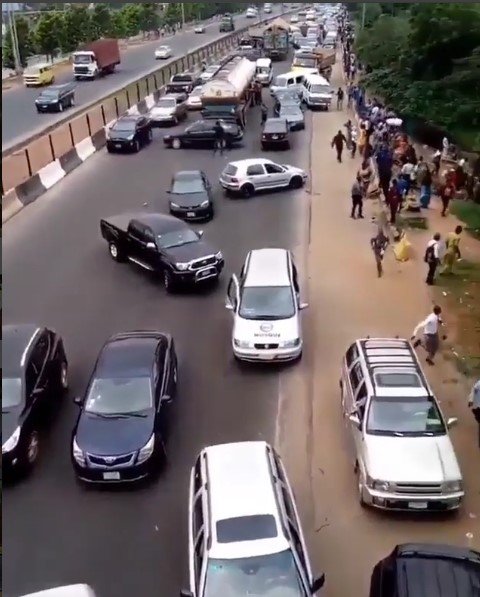 It would have been another deadly disaster. In case you don't understand why everybody is running that way, This Is What Happened At The Fuel Tanker Explosion On Otedola Bridge some months ago.
Watch the video below;