Multiple Accident On Sapele-Agbor Road (Photos)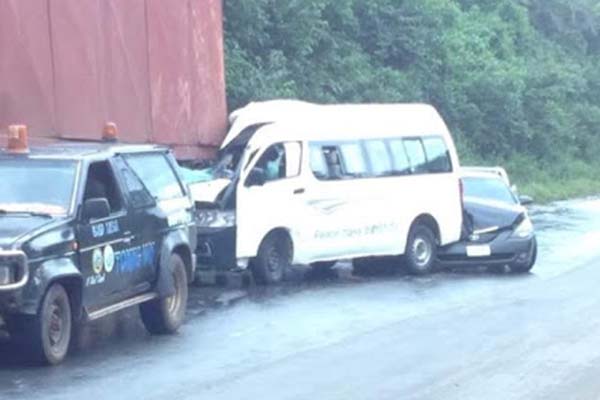 The injured were taken to the hospital and no life was lost after a multiple accident on Sapele – Agbor Road. 2 passengers were also seriously injured.
According to eyewitnesses, the crash happened as a result of the heavy mist that covered the road following an early morning
rainfall
. The mist created
poor visibility
that made it impossible for the bus driver to notice the truck which crashed ahead, blocking its path.In an attempt to avoid running into the truck, the
bus driver lost control
and rammed into another trailer parked on the shoulder of the road.