Multiple Accidents Involving Light Vehicles And A Trailer In Imo State (Photos)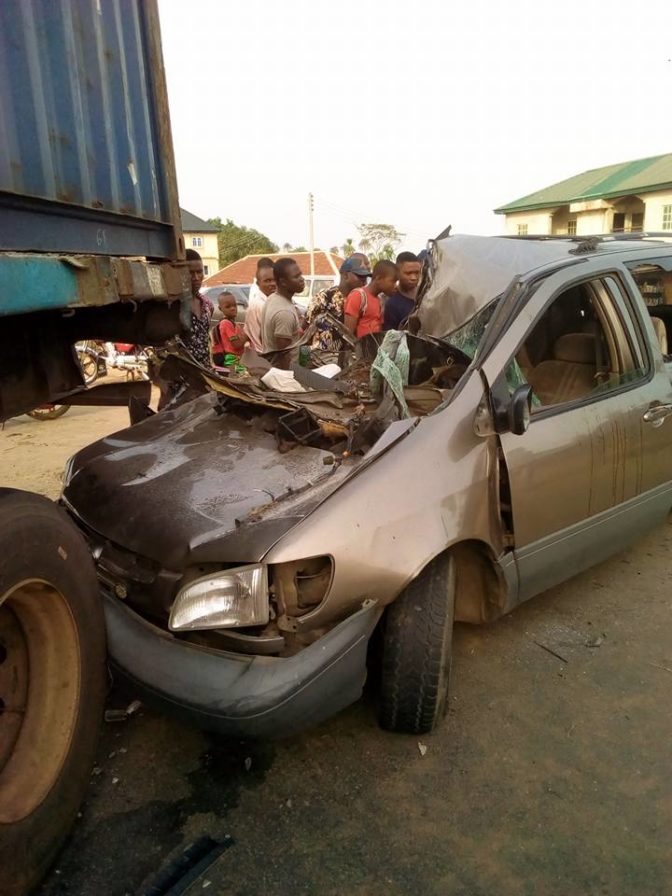 The multiple accident happened along Port-Harcourt road in Obinze, Imo state.
Two people were reported to be dead as a result of the accident and some other injured victims were rushed to the hospital.
From the pictured, you can see the seriously damaged Toyota Sienna minibus and an Audi 80 Hatchback.
We should always be careful when driving around all these trailers whether they are in motion or parked along the roadside.
See Photos below;