N1.3b Mansory Bugatti Veyron Vivere Diamond Edition Spotted At Robert Mugabe Airport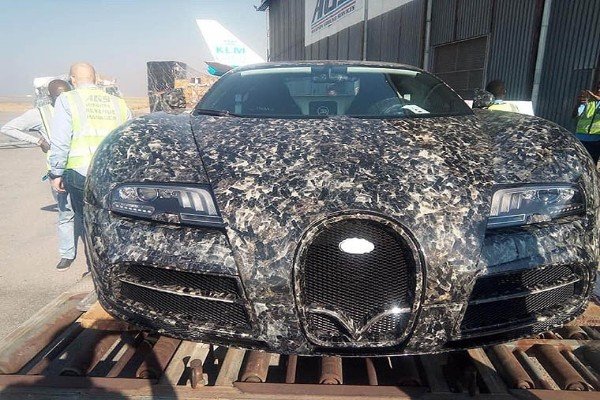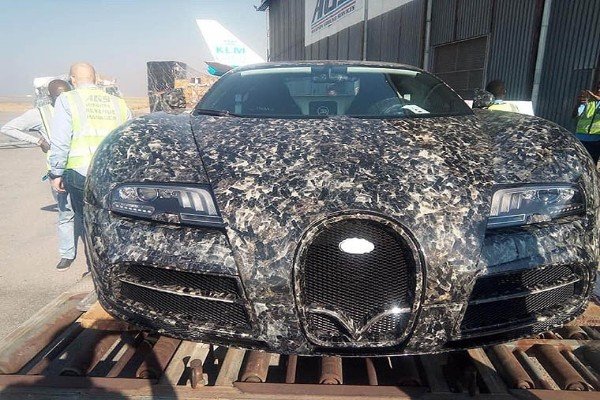 Zimbabweans were shocked last week when a twitter handle @Motor_Magnet posted a picture of a $3.5m Mansory Bugatti Veyron Vivere Diamond Edition that was spotted at the Robert Mugabe International Airport.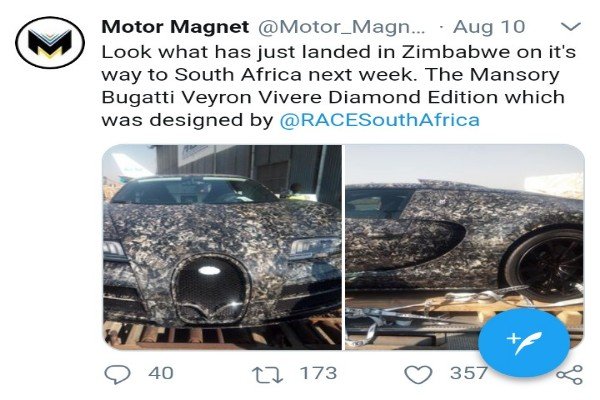 A user reacted by saying:
"This is the level of disconnect between rich ZANU-linked elites and the state of the Zimbabwean economy. A Bugatti Veyron, on Harare's potholed streets. In the midst of 90% unemployment. No shame"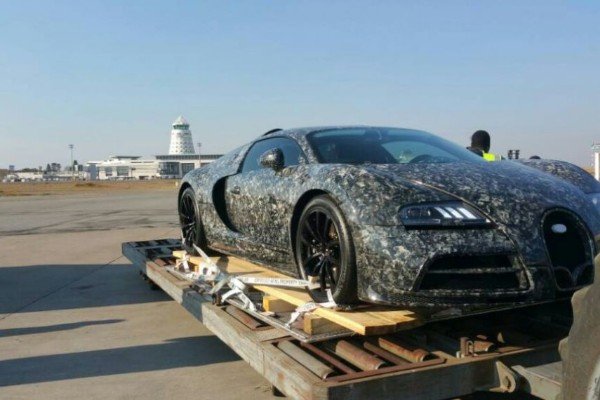 @Motor_Magnet further revealed that the car was only in Zimbabwe for registration and will be on its way to South Africa next week
@Motor_Magnet said
"Left Hand Drive car can't be registered in SA. It will be registered in Zimbabwe and then brought in"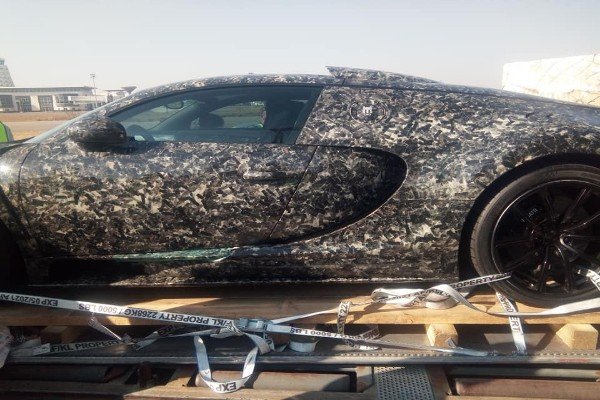 Zunaid Moti , a South African businessman and an associate of Zimbabwe President Emmerson Mnangagwa, is believed to be the owner. He currently has a multi-million dollar chrome mining projects in Zimbabwe.