NEVS Unveils Redesigned SAAB 9-3 As A 186mile All-Electric Car With A Top Speed Of 87mph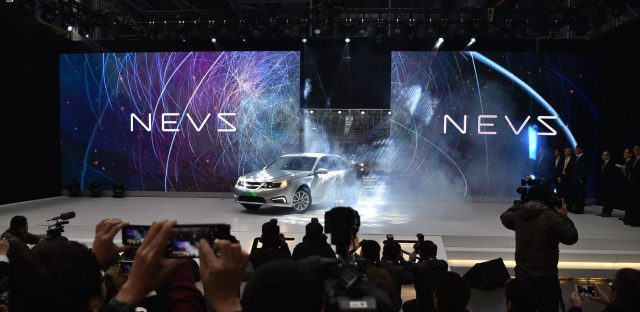 NEVS (National Electric Vehicle Sweden) has began the production of a rebadged 9-3 sedan at its new factory Tianjin, China, five years after the Chinese-Swedish company bought the remnants of the SAAB.
On Tuesday December 5, the first NEVS 9-3 EVs rolled off the factory floor in a moment which the company called an important milestone in implementing NEVS' vision to shape mobility for a more sustainable future and to start delivering EVs to our partners.
NEVs says that its current production capacity is 50,000 units per year, which will increase to 220,000 units in phase two.
The NEVs 9-3 comes with a range of 186 miles, an in-cabin air filtration system that removes up to 99 percent of air particulates, in-car WiFi, smartphone connectivity and over-the-air software updates capabilities, just like a Tesla.
For now, it'll only be on sale in China and its expansion into Europe is likely to be through ride-sharing and driverless projects into smart cities.
Saab officially folded in December 2011 after it was declared bankrupt.
After the 9-3, NEVS will turn its attention to the Phoenix concept car,a two-door coupe revealed back in 2011.