Customs Probes Fatal Crash After Its Vehicle Killed 8 While Chasing Rice Smugglers In Katsina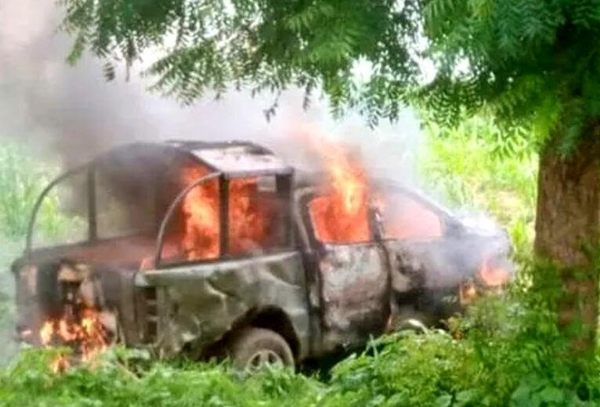 Nigeria Custom is set to probe the fatal crash after its vehicle killed 8 while reportedly chasing rice smugglers in Katsina. 
The Customs pickup truck was later set ablaze by angry mob after the fatal accident in Katsina State.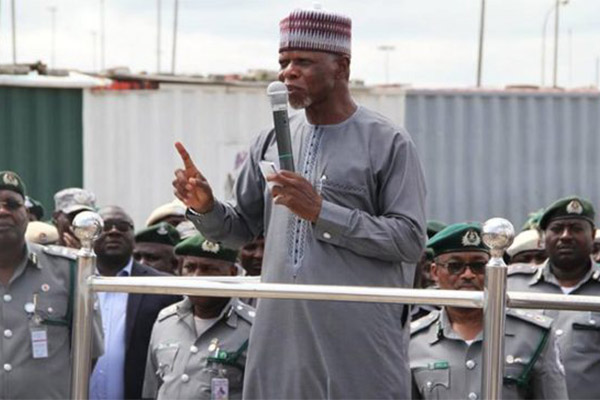 The Comptroller-General of Customs (CGC), Col. Hameed Ibrahim Ali (Rtd) on Wednesday ordered investigation into the fatal accident involving its vehicle which claimed the lives of 8 people in Jibia Local Government Area of Katsina.
According to reports, a Toyota Hilux truck belonging to the Customs was chasing rice smugglers when it lost control and ram into people resulting in their death. The Customs pickup truck was subsequently set ablaze by angry mob after the fatal accident in Katsina State.
The Public Relations Officer of the Service, Mr. Joseph Attah, in a statement explained that the action was to avert future sad incident. He added that the Service regrets the sad incident and appealed for understanding of the situation.
Part of the statement reads, "As a service, our hearts and prayers go to the families of the bereaved and those in hospitals. "As a responsible government agency, we are mindful of the duty of care imposed upon us to ensure the safety of our citizens.
"Unfortunately, our efficiency is sometimes undermined by unanticipated failures in our equipment a s in this case which was caused by break failure resulting in the death of eight fellow Nigerians and injuries to others at the border town of Jibiya, Katsina State.
"Nigeria Customs Service shares in the pains of losing these compatriots and extends heartfelt condolences to the immediate families of the deceased, Government and the people of Katsina State."