Nissan To Invest €618 Million Into Renault's EV Unit Ampere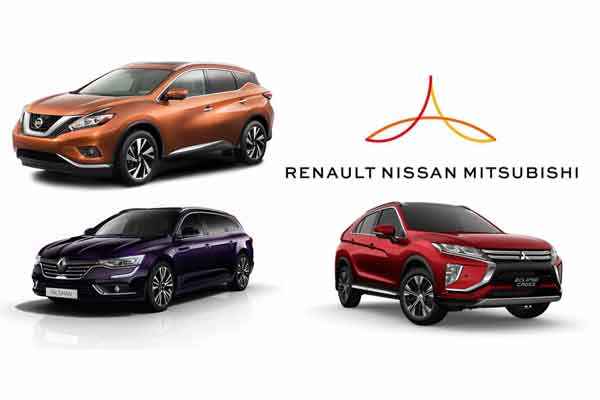 In a bold move, Nissan Motor Co, the Japanese automaker is investing up to €618 million into Renault's electric vehicle unit, Ampere. This announcement signifies a reshuffling in the dynamics of the Nissan-Renault alliance, showing the world that the two giants are ready to move together into the EV era.
Indeed, Nissan isn't just throwing money at Ampere and hoping for the best. The investment aligns with Nissan's strategic direction, securing them a seat on the board of this promising EV alliance. The ties between Nissan and Renault have been formalized in this grand deal, with Renault agreeing to scale back its ownership stake in Nissan to 15%, assigning the rest of its current 43% share to a trust in France.
The terms of the agreement were only finalized after months of nail-biting negotiations. The discussions didn't only revolve around the investment in Ampere, but also other pressing issues such as future intellectual property sharing.
Renault CEO Luca de Meo noted that this significant agreement positions the two automakers to bounce back in key markets globally and generate substantial value. The alliance now boasts of increased strategic agility, a crucial trait considering the rapid evolution of the business environment.
On the other hand, Nissan CEO Makoto Uchida pointed out the potential growth that this investment provides. Going at it alone in Europe's competitive EV market isn't exactly a walk in the park, so this connection with Ampere seems like a win-win situation.
It's not all just Nissan and Renault. The little sibling, Mitsubishi Motors, is also part of this Franco-Japanese trio and is considering whether to invest in Ampere. Decisions, decisions…
The rejigging of the alliance also opens the door to more individual pursuits. Renault will join forces with China's Zhejiang Geely Holding on combustion-engine assets and Qualcomm on semiconductors. Nissan, meanwhile, is laser-focused on EVs and cost-cutting, all in the name of squeezing out more profit per car sold.
This newly renovated alliance comes amid intense pressure from other EV manufacturers, including Tesla and a bevy of Chinese automakers. Yet, the mutual suspicion and cultural misunderstandings that have plagued the alliance over the years appear to be on the mend.