Official: Next (9th-Generation) Volkswagen Golf Will Be Full Electric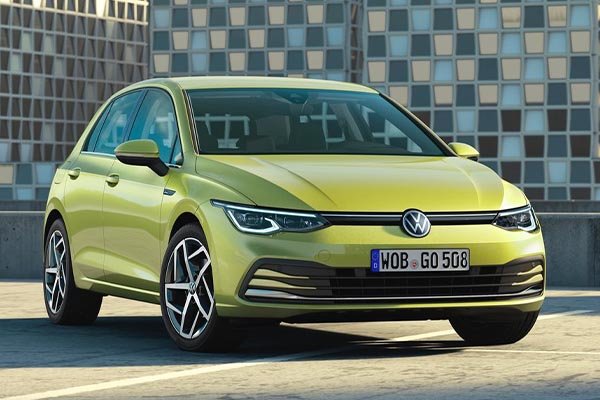 According to reports, Volkswagen's Golf, one of the emblematic car series in the world will finally go electric in its upcoming 9th-generation. The new model will reportedly sit on Volkswagen's new SSP platform, which means that the beloved GTI and R models, will not be left in the annals of history.
Interestingly, the ID.3, Volkswagen's electric pioneer is set to step down in favor of the Mk9 Golf. The ID.3's departure also signals the gradual goodbye of the MEB electric platform. On the other hand, the SSP platform, which is set to replace the MEB, might give the upcoming Golf an edge, solidifying its reputation as one of the most advanced hatchbacks for the general consumer.
The journey of the SSP platform hasn't been all rainbows and sunshine. There have been delays, notably due to software glitches, pushing its integration into mainstream VW models like the Golf to possibly as far as 2028. Still, before it graces the Golf, we're likely to see this platform on some high-end Audi and Porsche machines.
Electric cars built on the new SSP platform will have an 800V architecture. Coupled with Volkswagen's fresh battery design, these electric vehicles can charge from 10% to 80% in roughly 12 minutes – that's a huge step up from the charging times we are used to. Of course, as always – getting that will depend on the charging infrastructure available.
The latest reports suggest that the electric Golf's pricing would align more with the Mk8 model rather than the electric ID.3. A smart move if Volkswagen is looking to keep its broad base of loyal customers happy, but we are yet to see if it's achievable.
Given that this new SSP platform is in the works for luxury brands like Porsche and Audi, it's bound to pack some extra oomph. Volkswagen's chief, Thomas Schafer, dropped hints about an exhilarating electric future, one that doesn't forsake the GTI and R models. According to Schafer, the "R" badge will remain exclusive to high-performance models, specifically those boasting all-wheel-drive capabilities.