Beautiful Photos Of The Newly Commissioned Oshodi-Abule Egba BRT Corridor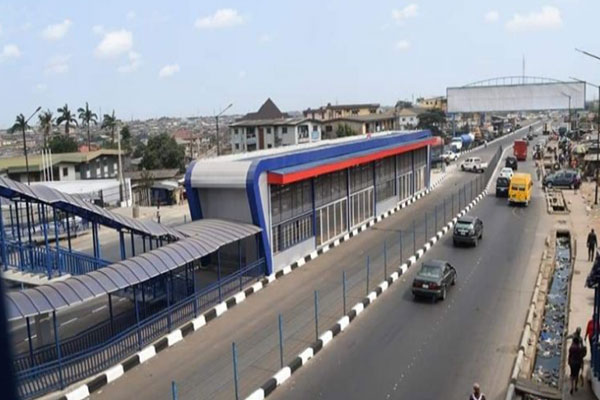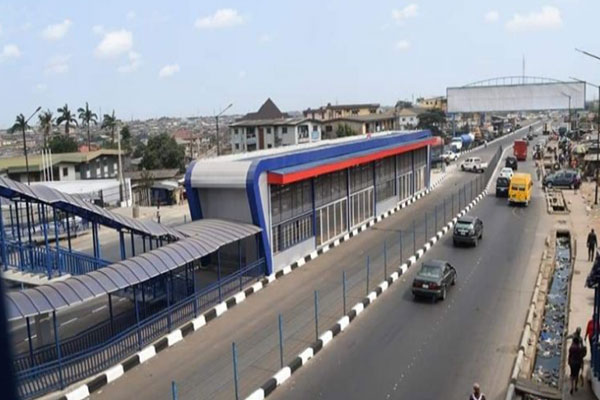 On Tuesday, Governor of Lagos State, Mr. Babajide Sanwo-Olu commissioned the 13.65 km Oshodi-Abule Egba stretch of the Bus Rapid Transit (BRT) corridor.
Ecstatic crowd of residents filed along the route to welcome the Governor, who rode in a BRT bus to formally flag off the 13.68 kilometre-long corridor for public use.
According to reports, the BRT project was handled and supervised by the Lagos Metropolitan Area Transport Authority (LAMATA) – an agency of the State's Ministry of Transportation.
The Oshodi-Abule Egba corridor is a major link for residents who commute in and out of Alimosho, Egbeda, Ijaiye, Iyana Ipaja and Oshodi. The route is also a gateway to neighboring Ogun State and Republic of Benin.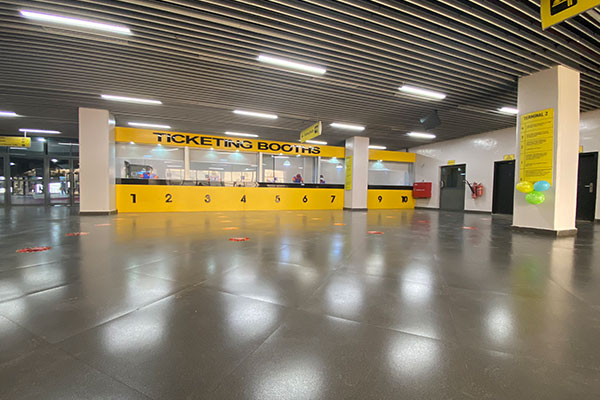 Governor Sanwo-Olu described the event as "a major milestone" in the implementation of his administration's reform agenda in public transport system, pointing out that the handover of the BRT infrastructure was another promise fulfilled by his administration.
He said the transportation asset would create a new travel experience for residents of Alimosho and Oshodi, stressing that the project was specifically designed to improve journey time for commuters, thereby scaling up productivity and life expectancy in the State.
He continued by saying: "Today, we are here to formally flag-off a very important public transport infrastructure – the Oshodi–Abule Egba BRT corridor – which officially launches the commencement of transport operation along the BRT corridor. We are unveiling 550 high and medium capacity buses which will be immediately deployed for public use. This event also formally inaugurates our upgraded e-ticketing system in fulfillment of our pledge.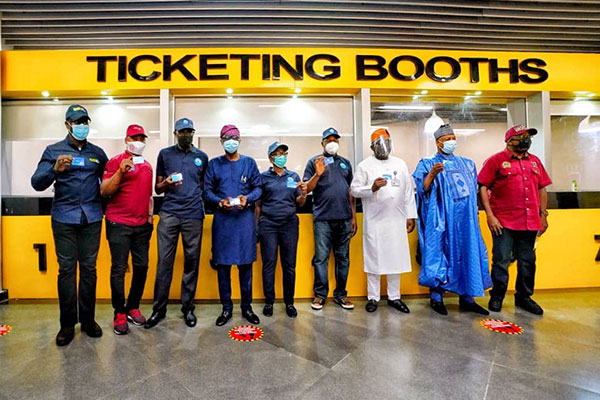 To integrate all transport modes on a single smart payment ecosystem, the Governor launched an upgraded e-ticketing platform that would automate fare payment and create smart mobility through a cashless pre-paid Cowry card.
The e-ticketing mechanism has modern functionalities that simplify the process of bus booking and ticket purchases. It introduces simple solutions that guarantee seamless cash and wireless payment for passengers at designated booths.
The Cowry card will enable passengers to proceed to the loading bay and scan the card for fare deduction.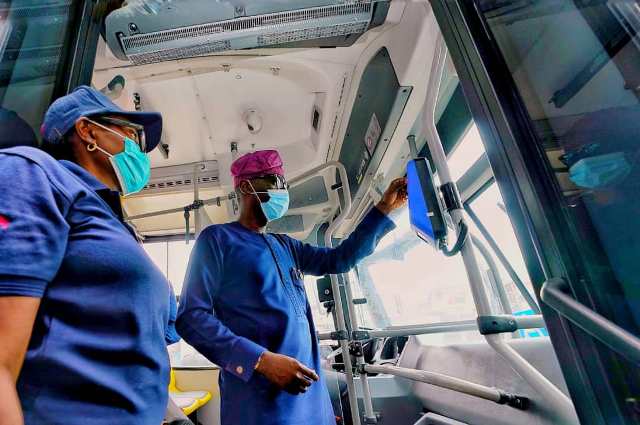 Sanwo-Olu said: "With the e-ticketing system, we envisage the use of a single card on buses and ferries and later upscale to the railway system when passenger operations commence in 2022. The system promotes a cashless ecosystem, aids personal budgeting and planning and commuters can easily top-up."
The Governor disclosed that the State Government would be distributing the first 100,000 Cowry cards to residents free of charge.
Sanwo-Olu said the State Government was on the verge of complementing the Oshodi-Abule Egba BRT corridor with rail projects to aid mass mobility.