Passengers Suffer Check-in Delays as SITA Withdraws Service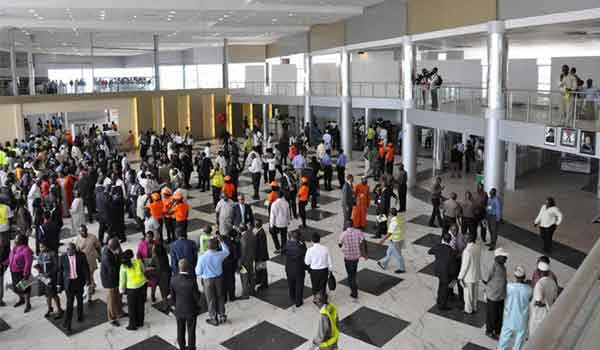 Check-in for hundreds of international air travellers to various destinations was on Tuesday delayed for several hours when the airlines reverted to manual system for passenger facilitation.
This was because on May 31, 2021, Societe International Telecommunication Aeronautiques (SITA), which provides Common Use Terminal Equipment (CUTE), withdrew its services and the company, Arlington Securities Nigeria Services, which was supposed to replace SITA, was yet to install its own equipment to migrate airlines to the new system.
CUTE is IT solution that enables multiple airlines to use existing airport facility to check in passengers.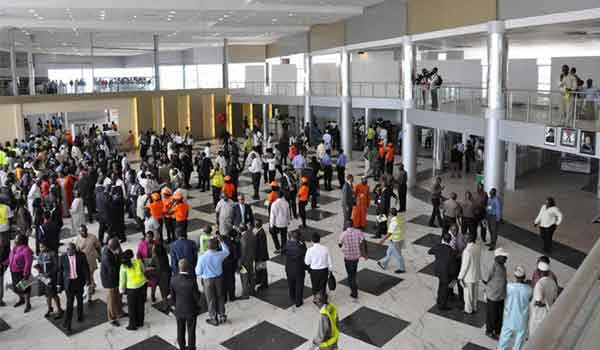 It was learnt that the Federal Airports Authority of Nigeria (FAAN) rejected SITA after it provided the agency service for over 10 years and chose Arlington, but as at the time SITA withdrew its services as was agreed with FAAN, Arlington was not ready to provide unobstructed succession, thus forcing airlines to revert to manual check in that is fraught with delays.
A senior official of FAAN who spoke on the condition of anonymity, disclosed that Arlington and SITA bided, but FAAN preferred Arlington, so SITA having known that its services would no longer be renewed allegedly pulled out on May 31, as FAAN had already said Arlington would take over.
"But from all indications, Arlington is not ready and they have not installed their self-check-in machine. Recently there was trial for their equipment but what they brought in did not work. So those airlines like Air France, which did not have back-up equipment resorted to manual services and this caused so much delays," the official said.
Country manager of a major international airline said that globally it is the airport that provides CUTE system for passengers, saying that when SITA was to pull out, FAAN management arranged a meeting with airlines on Tuesday but later cancelled it.
"The major devastating effect of what has happened is the delay in passenger processing and the major reason why airports are necessary is for passenger processing.
"Security came up because airports are seen as targets. What is happening inconveniences passengers. Ideally it should take three minutes to process each passenger, using Advanced Passenger Information Service (APIS).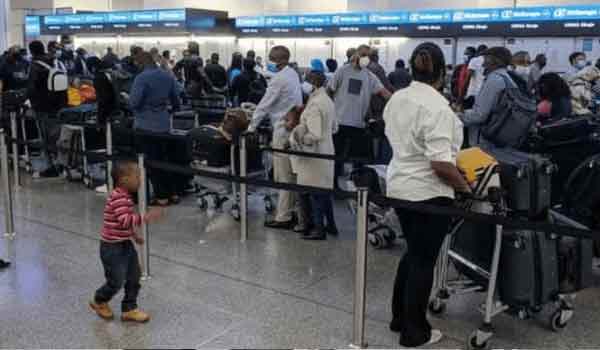 "You know that when you are travelling from country A to country B, the destination country should get information of the passenger ahead so that countries like the United State's Transport Security Administration (TSA) will profile the passenger. If he is a security risk you will not get his boarding pass. Manual check in is cumbersome," he said.
The official suggested that what might be behind the rejection of SITA with its well-known experience globally might not be unconnected to the revenue involved in providing such service.
"The in-coming company has 1999 technology, which is even behind the equipment provided by Bi-Courtney Aviation Services Limited (BASL), which operated the domestic terminal, MMA2," he further alleged.
However, when contacted, the General Manager, Corporate Communication of FAAN, Mrs. Henrietta Yakubu said that most of the airlines have migrated to Arlington equipment, stressing that the company is efficient and would provide the needed services.
"Most of the airlines have migrated to the new company and we are going to have a meeting today (Wednesday) with the airlines. So there is no cause for alarm," she said.
The new company would also provide services to the five international airports in the country, including the Murtala Muhammed International Airport, Lagos, Nnamdi Azikiwe International Airport, Abuja, Mallam Aminu Kano International Airport, Kano, Port Harcourt International Airport, Omagwa and Akanu Ibiam International Airport, Enugu, but SITA only provided service to Lagos and Abuja only.
Credit: ThisDay