Photos Of Toyota bZ3 Sedan Unveiled In China With bZ4X Similarities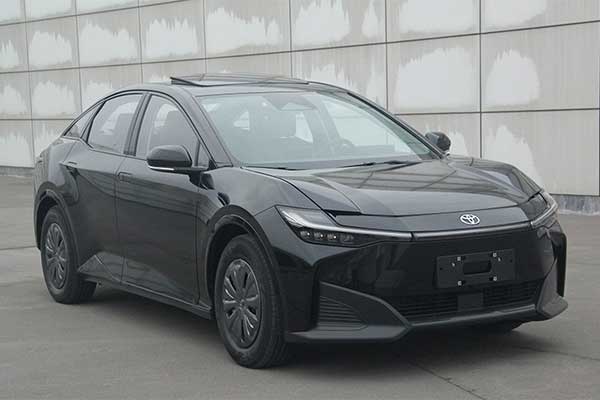 The Toyota bZ3 has appeared in images published by the Chinese Ministry for Industry and Information Technology (MIIT), with looks inspired by the bZ4X SUV and a smooth, almost coupe-ish roofline. Based on the bZ SDN concept, the bZ3 electric sedan will be restricted to be sold in the Chinese market only, whereas the company's plans to introduce it in other markets remain uncertain.
Being left behind on the EV forefront, the bZ3 is Toyota's first electric sedan and only the second pure electric vehicle after the bZ4X SUV, the production of which has been called off due to unresolved mechanical failures. According to Chinese motoring media, the bZ3 sedan will come to fruition with a lot of help from Chinese companies. It will be built at FAW-Toyota's plant using BYD's technology, especially the Blade LFP battery pack. And as seen in a leaked document which was pasted inside the test mule, the manufacturer name of the bZ sedan is also shown as BYD.
The bZ3 will measure 4725mm long, 1835mm wide and 1475mm tall, with a 2880mm wheelbase. That would make it 95mm longer, 55mm wider and 40mm taller than the current Corolla sedan. The rear-mounted motor will be offered in 136kW and 182kW guises, with a limited top speed of 160km/h. 16-inch wheels will feature on the base model, with 18-inch units on the more powerful version.
The Toyota bZ3 electric sedan is expected to make its debut at the Guangzhou Auto Show in November 2022 and will go on sale in the Chinese market thereafter. It's one of 30 electric cars Toyota plans to launch globally by 2030 across both passenger and commercial segments.