Porsche And Disney (Pixar) Are Building A Special 911 Sportscar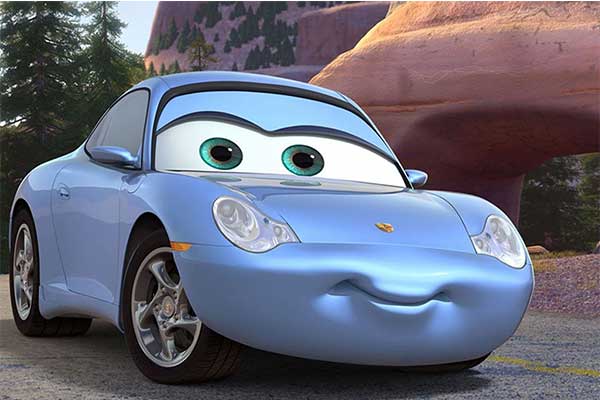 Porsche and Pixar Animation Studios partnered on a real-life interpretation of Sally Carrera, the animated 2002 Porsche 911 Carrera from the Pixar movie "Cars," and they plan to auction it off for charity.
The car is being designed by Porsche Exclusive Manufaktur and Style Porsche with the help of members of the Pixar team behind the movie led by Cars Production Designer, Bob Pauley, and Creative Director, Jay Ward. The proceeds of the auction will be directed to Girls Inc. in the U.S. as well as to the USA for UNHCR to provide aid to children and their families affected by Russia's invasion of Ukraine.
Design sketches for the project were revealed at the 2022 South by Southwest (SXSW) festival in Austin, Texas, and work on the car has already begun. Judging by the sketches, Porsche will recreate the baby blue colour offered in the 996 generations (which Sally was based on) and build some unique wheels that harken back to the 2002 model. Of course, Sally will keep her pinstripe tattoo under the rear wing. Sadly, the 996's fried egg headlights won't be recreated on the 992.
Porsche says that it intends for the new one-of-one 992 to be entirely street legal. It'll take a bit of clever work from Porsche and its Exclusive program to make sure that cooling and visibility don't get ruined, but the result should be something special. It'll be auctioned off in celebration of Sally's 20th birthday.
Power output is rumoured to be a 3.0-litre twin-turbocharged flat-six producing 379 hp which is a slight upgrade from Sally in the Cars movie ((3.6-liter) flat-six engine with 320 hp).