Pregnant Lady And Her Two Kids Survive After Their Car Somersaulted Severally (Photos)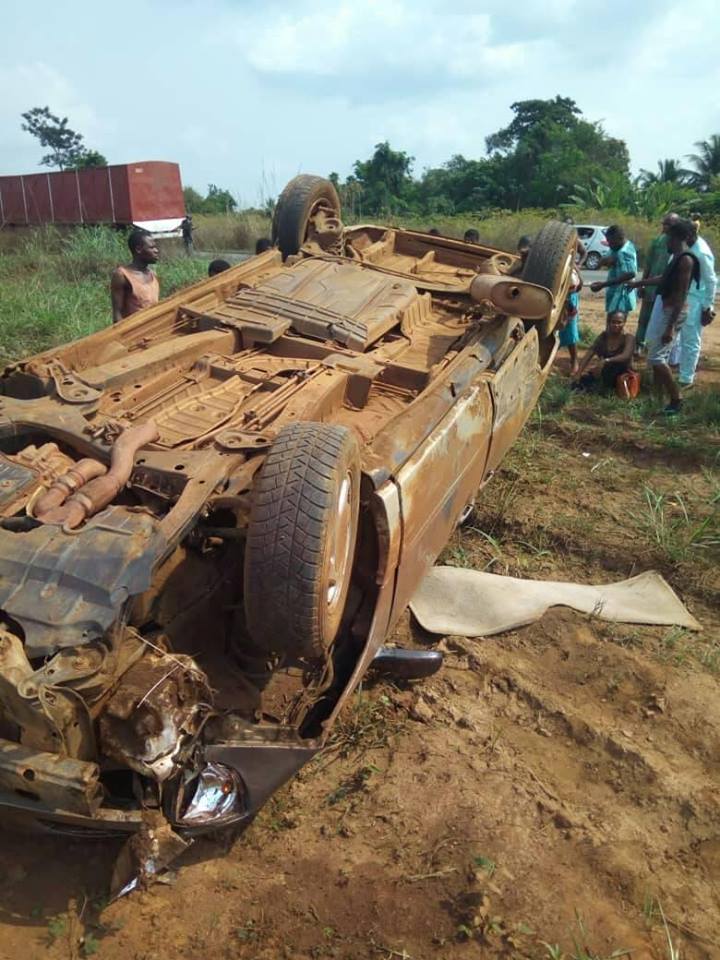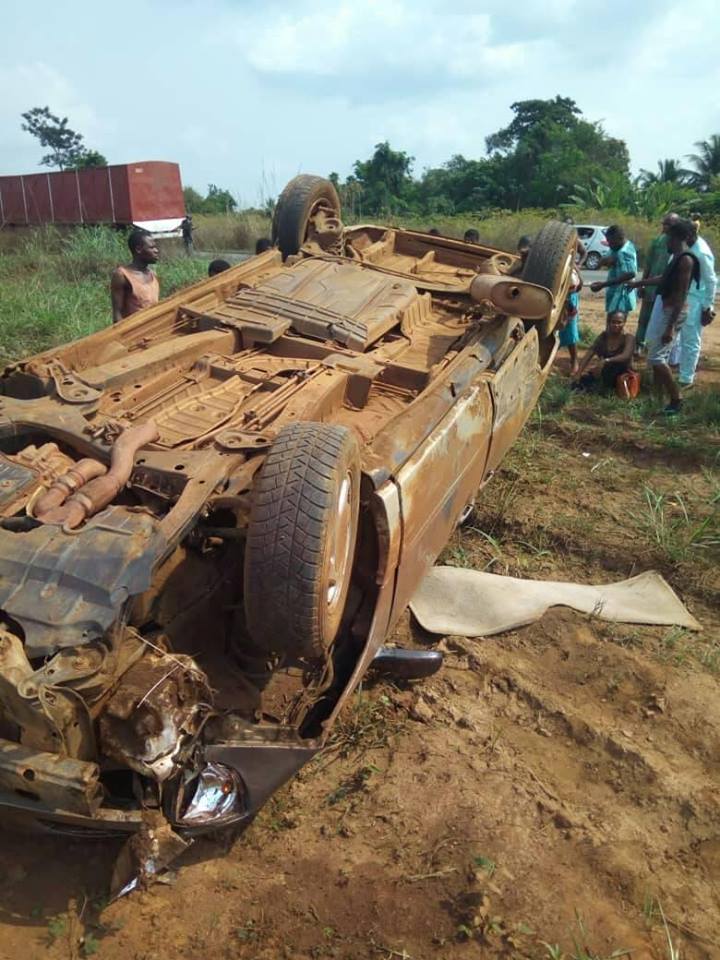 A lady on Facebook uploaded some pictures of an accident scene where she revealed her aunt and 2 kids were the victims of the accident.
She claimed the car  conveying them somersaulted five times but nothing happened to her relatives; they came out unscathed.
Read what she wrote on Facebook;
The devil is a liar😈
Indeed God is wonderful!!!!!!
My pregnant aunt and her two kids encountered an accident on their way and d car somersaulted 5 good times🙇🙇🙇
But lo and behold dey came out safe through d window
Truly d good God we serve never slumber nor sleep
Pls help me to thank God for his infinite love
Like,comment and share my wonderful testimony
If you believe God is really wonderful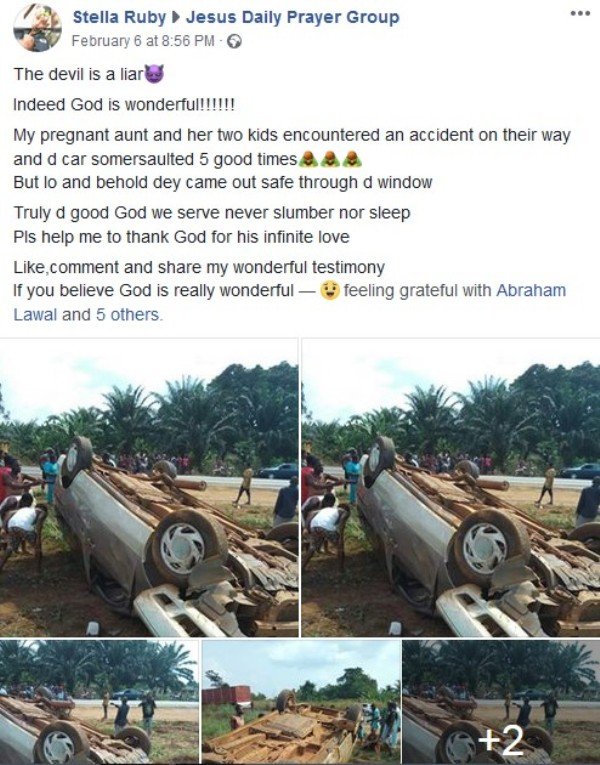 More pictures below;