The Range Rover Turns 50, See How It Has Evolved
The world's first luxury 4×4, the Range Rover, turns 50 today.
Today marks the 50th anniversary of the original two-door Range Rover that was launched in 1970.
The SUV started life as a luxury spin-off from the original Land Rover of 1948.
Since it was launched on June 17, 1970, more than a million have been sold over four generations.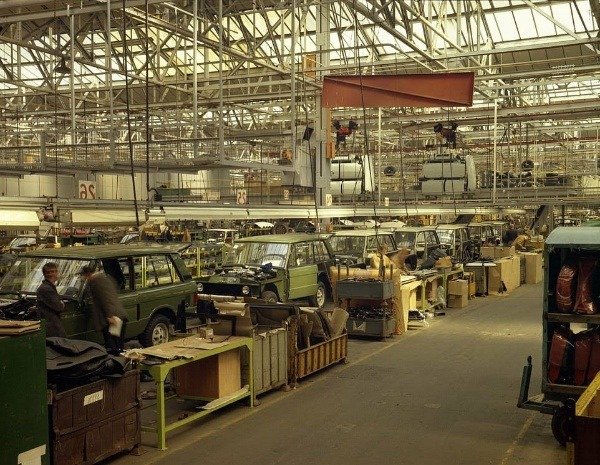 After being just one model in 1970, the Range Rover has over the years evolved into model likes the Sport, the Evoque, as well as the Velar.
The iconic car was the first SUV to have some of today's safety technologies, including the anti-lock brakes; electronic traction control; and automatic electronic air suspension.
The iconic luxury 4×4, is loved by the Queen and driven by customers around the world including footballers and celebrities.
To celebrate the half-century, Land Rover is launching a new special edition model, called the Range Rover Fifty, that will be limited to only 1,970 vehicles globally.
Galleries Through The Years
1979
1982
1994
2016
Sentinel
Evolution Of Range Rover
First generation (1970-1996)
The Range Rover started life as a two door when it rolled off the assembly line and went on sale in 1970.
During its 26 year lifespan, the First generation evolved into a four-door model in 1981 and also saw an introduction of automatic gearbox in 1982.
The first diesel powered Range Rover arrived in 1986.
After sales of 317,615, the production of the model was discontinued in 1996.
Second generation (1994-2002)
The second generation Range Rover arrived in 1994 with a more luxurious interior.
It also featured an enhanced height-adjustable suspension. Powering it is a 2.5-litre diesel and 3.9- and 4.6-litre versions of the V8 petrol engines.
The second generation Range Rover was in production for the next seven years.
Third generation (2002-2012)
The third generation Range Rover featured a stiffer single-cell or 'monocoque' body instead of the traditional 4×4 'ladder frame'. It also has a fully independent suspension with air springs.
Interiors were 'inspired by high-end yachts, fine furniture and first class airline seats' to provide more space and luxury.
Fourth generation (2012-)
The fourth and current generation of Range Rover was the first SUV to feature a lightweight all-aluminium construction.
It features improved off-road capability, efficient new electrified Ingenium, innovative infotainment and safety technologies.
Top of the range for the last five years is the Range Rover SVAutobiography produced by Land Rover's Special Vehicle Operations.