Report: Aston Martin's First Fully Electric SUV To Arrive By 2025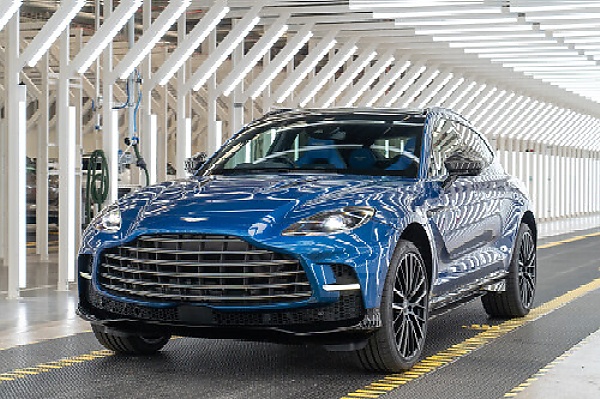 Aston Martin is poised to electrify its lineup, having recently announced its plans to launch a fully electric SUV in 2025. This initiative is a bold stride in the company's plan to have a fully electrified option available for every model in its lineup by 2030.
Key to these ambitions is a partnership with American electric vehicle manufacturer, Lucid Motors. The strategic alliance, valued at €209 million, grants Aston Martin access to Lucid's groundbreaking electric technology, including the motors, inverter, and transmission.
Lawrence Stroll, Aston's chairman, underlined that the company's move to EVs is about more than just keeping pace with market trends. According to Stroll, Aston Martin is focused on leveraging the best technology available to create high-performance vehicles, and Lucid's mature technology offered the perfect fit.
Lucid Motors is renowned for its power-packed vehicles. The tri-motor Lucid Air Sapphire, for instance, boasts an output of over 1,200 horsepower and can sprint from 0 to 60mph in an impressive 1.89 seconds, with a top speed of over 322 km/h.
Aston Martin plans to take this power one step further, utilizing four motors for its future models. These will include a twin-motor drive unit of Aston's own design for the front axle, in a design move influenced by the forthcoming mid-engined Valhalla plug-in hybrid, slated for release in 2024.
Roberto Fedeli, Aston's CTO, elaborated on the benefits of using Lucid's components, citing their size as particularly advantageous. The components will allow Aston Martin to adapt its platform to accommodate not only SUVs but also sports cars. This includes a battery module design that deviates from the conventional practice of placing batteries on the floor, offering the potential for a more versatile layout.
While Lucid Motors will provide the driving force for Aston Martin's future EVs, Chinese automaker Geely will be furnishing the interiors. With a 17% stake in Aston Martin, Geely is set to supply seats and HVAC parts, allowing Aston to concentrate more on vehicle development. This collaboration will streamline Aston's supply chain, aiding in the swift roll-out of new cars.