Retail Giant, Walmart, Now Uses Driverless Delivery Trucks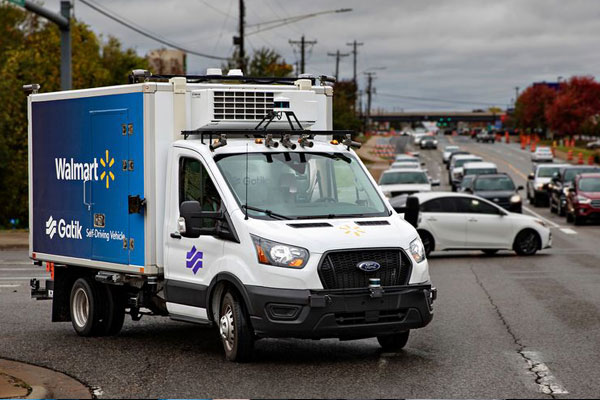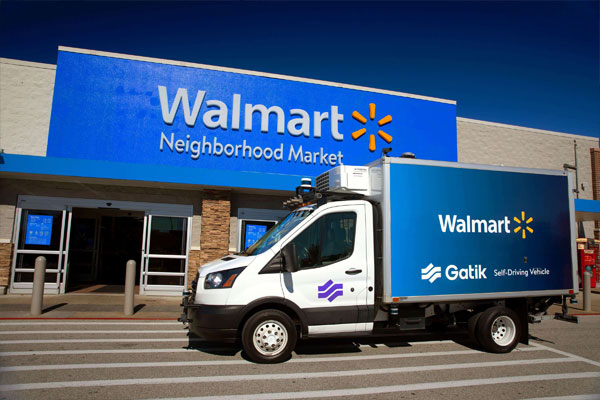 American Retail giant, Walmart, revealed that it has been using a driverless truck on a daily route since August.
According to Walmart, it has achieved this using autonomous technology developed by a start-up called Gatik.
The retailer has been using two box trucks on a seven-mile loop in Bentonville, Arkansas, without a safety driver behind the wheel, performing runs between what it calls a "dark store" and a neighborhood market location, serving a middle-mile route.
Walmart points out that this is the first time that an autonomous truck has been operating without a safety driver on a commercial delivery route middle-mile route.
In fact, Gatik and Walmart obtained the first-ever permit issued by the Arkansas State Highway Commission for using an autonomous truck—in this case SAE Level 4—without a driver last December, after 18 months of successful tests.
Commercial operations were launched only a couple of months ago, with two box trucks running along the same seven-mile route.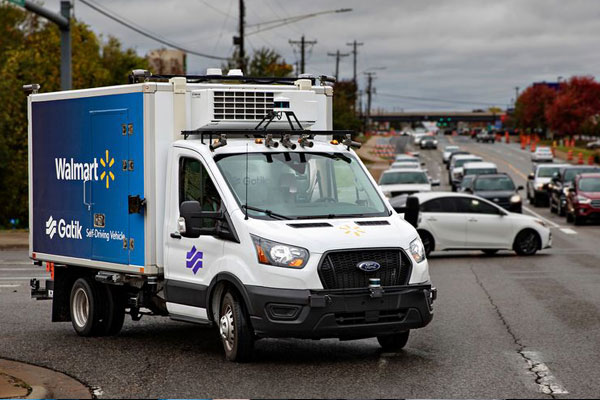 Part of it is a focus on business-to-business short-haul routes, with Gatik working on this type of route in order to cater to businesses with warehouse and retail operations that aren't too far apart. This doesn't mean that the route itself runs along business park routes. Quite the contrary, the route performed by the trucks covers dense urban roads in Bentonville, with trucks having to contend with traffic lights, intersections, and merging maneuvers. Since the start of its commercial operations in 2019, Gatik has also enjoyed a 100% safety record.
"Through our work with Gatik, we've identified that autonomous box trucks offer an efficient, safe, and sustainable solution for transporting goods on repeatable routes between our stores," said Tom Ward, senior vice president of last mile at Walmart U.S.
"We're thrilled to be working with Gatik to achieve this industry-first, driverless milestone in our home state of Arkansas and look forward to continuing to use this technology to serve Walmart customers with speed.", he said.
Walmart Inc. operates a chain of hypermarkets (also called supercenters), discount department stores, and grocery stores from the United States.